Bangkok to Pattaya
After a long flight, just landing in Bangkok, the question sometimes arises of how to get from Suvarnabhumi Bangkok Airport to Pattaya. Pattaya is only 130km from Bangkok away, but walking is a bit far.
Depending on which airline I fly and when I arrive in Bangkok, I take the Bus or Tom's Taxi service. I can make bookings conveniently online from home or on the go, so I no longer have any stress at the airport.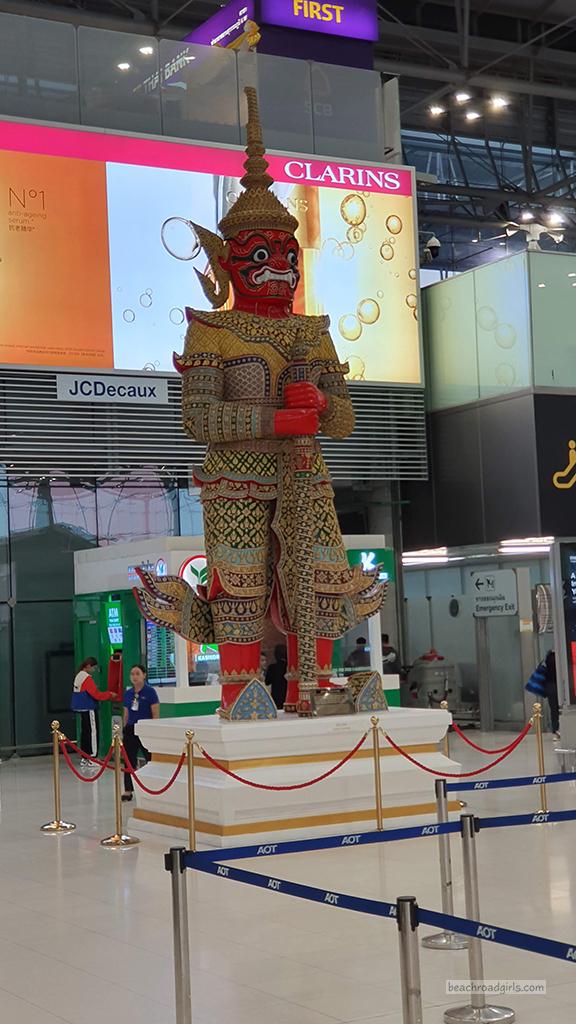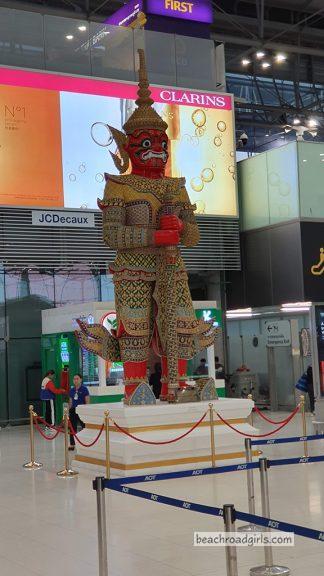 Here are the 4 ways to get from Bangkok Airport to Pattaya:
1. Taxi
The most expensive way to get from Suvarnabhumi Airport to Pattaya is to take a regular Taxi at the airport. To do this, you first get a number at a ticket machine on level 1. The number on the ticket indicates the location (Lane) of the taxi.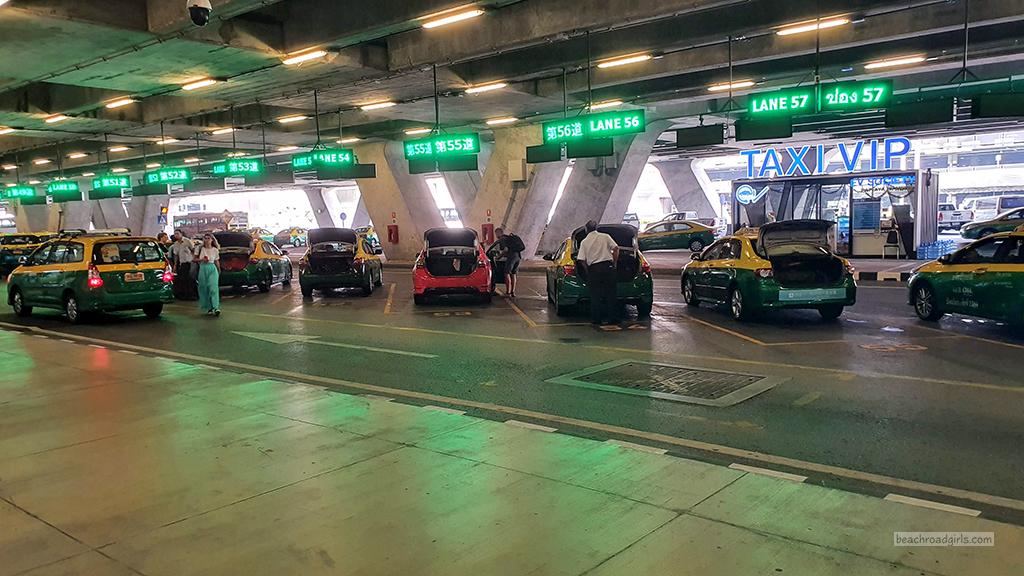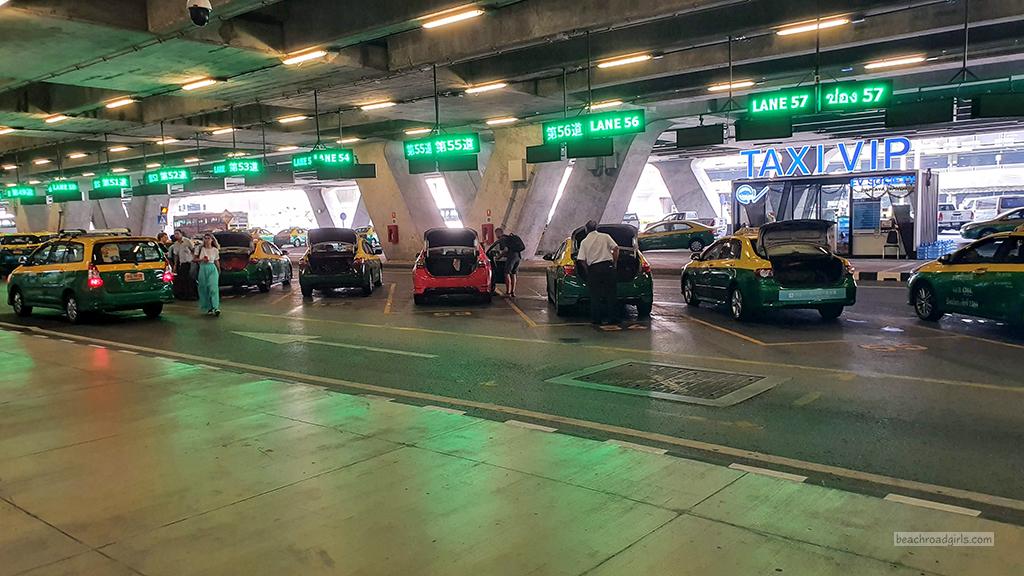 In addition to the regular taxi costs, there is also the airport fee of 50 baht as well as the applicable motorway tolls. So you are quickly at 1500 – 1800 baht for the drive to Pattaya.
2. Tom Taxi Service Pattaya
Tom's Taxi Service makes sure you can get to Pattaya safely and quickly. The fare starts at 1000 baht. The motorway toll is already included in the price.


The driver picks you up at Suvarnabhumi Airport in the Meet & Greet Zone on Arrivals Level 3 and takes you about right in front of your hotel in Pattaya.
Personally, I can only recommend this service. Clean cars, good drivers and always on time. Even if it goes back to the airport at 4 in the morning from Pattaya, the car is already waiting in front of the hotel.
You can book Tom Taxi Service here
3. 12go Asia – the sunbeam in Asia transportation sky
Whether you want to go from Bangkok to Pattaya by Bus, Taxi or anything else … 12go Asia has it all and at reasonable prices. On my last trip in March 2020 I tested the service of 12go Asia myself when I had to return from Pattaya to Suvarnabhumi Airport and can only say positive things about the service.
You can update your desired date in the search field below and click on "Find Tickets". You will then be shown all available prices for your transfer from Bangkok to Pattaya.
4. Bus
The cheapest way to get from Bangkok Airport to Pattaya is by Bus. However, the buses only run at certain times and sometimes there is no free space on the bus. But the fare is unbeatably low at 130 baht.
Tickets can be purchased on level 1, exit 8 of the airport. However, you should change money in Baht beforehand, as tickets can only be paid in cash in Thai currency.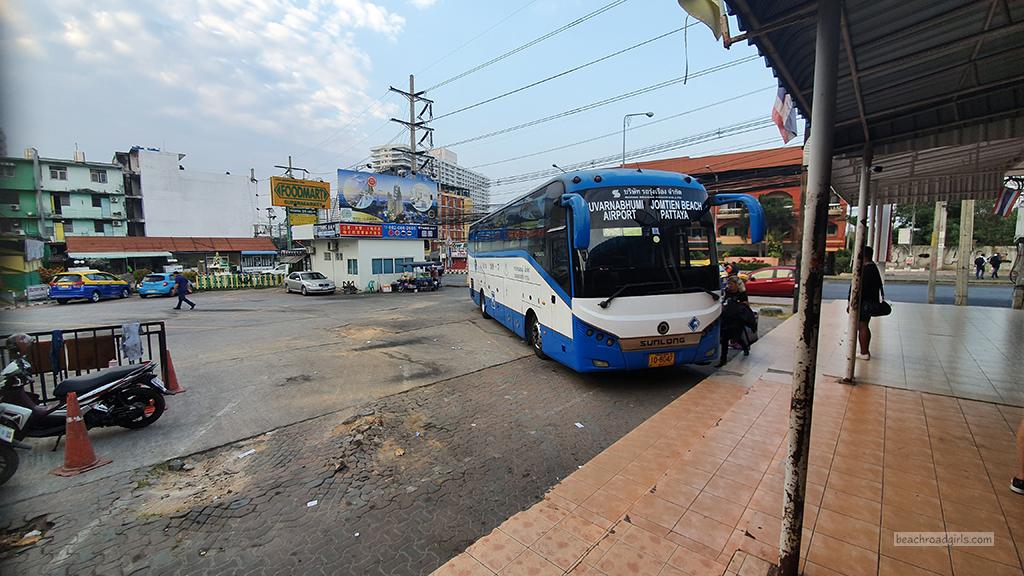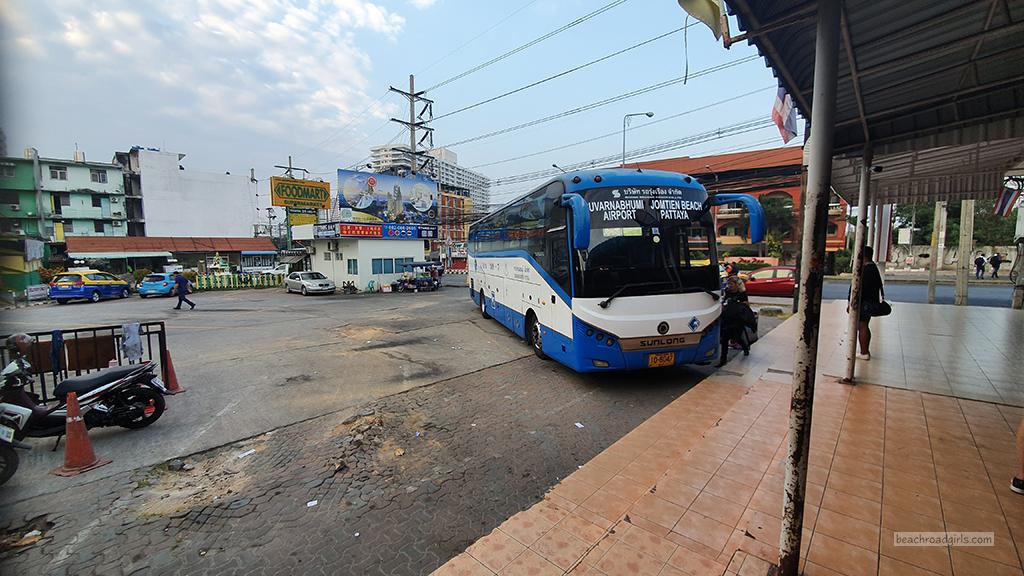 In the meantime, it is also possible to buy the bus tickets from Bangkok Airport to Pattaya in advance via internet. So you certainly have a seat on the bus. However, the fare then increases by 25 baht to 155 baht, which is still unbeatably cheap compared to the Taxi.
http://www.airportpattayabus.com
http://12go.co
You can also easily book the Pattaya Airport Bus through 12go Asia. Sometimes the airport bus company's website doesn't work and that's why there is still the second option. Just enter Bangkok to Pattaya in the search fields and you will find the blue-white Airport buses.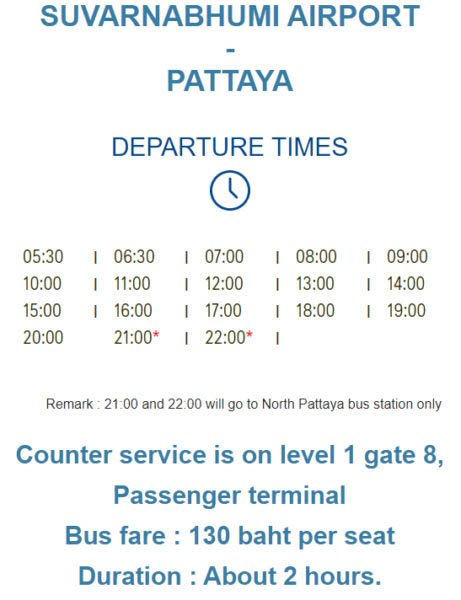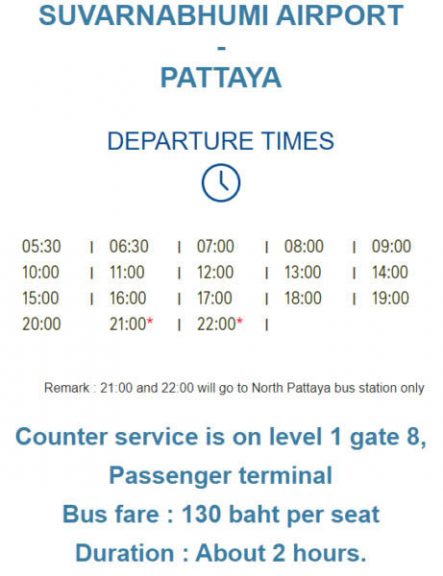 Travel time from Suvarnabhumi Airport to Pattaya is about 2 hours. The Buses departing from 05:30 to 20 will stop at following Points in Pattaya:
– Bangkok-Pattaya Hospital
– Big C South Pattaya
– Thappraya Road Office Jomtien.
Buses leave the Suvarnabhumi Airport 9pm and 10pm will only more stop at Nord Pattaya Bus Station. From there take a Mototaxi or book a Grab Car to your Hotel.
Looking for a Girl friendly Pattaya Hotel?