Let´s show you how you get a ferry from Pattaya to Koh Larn Island.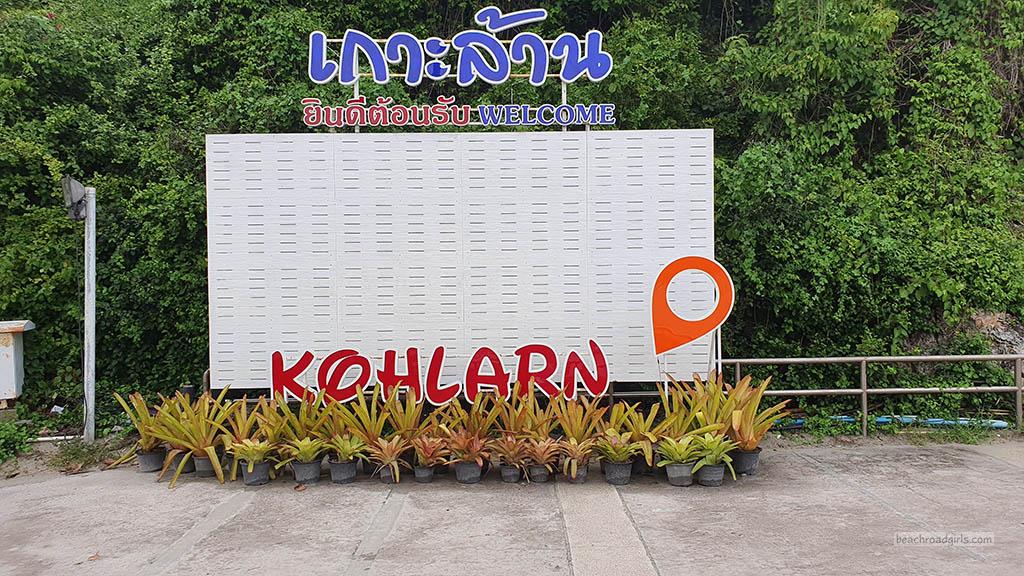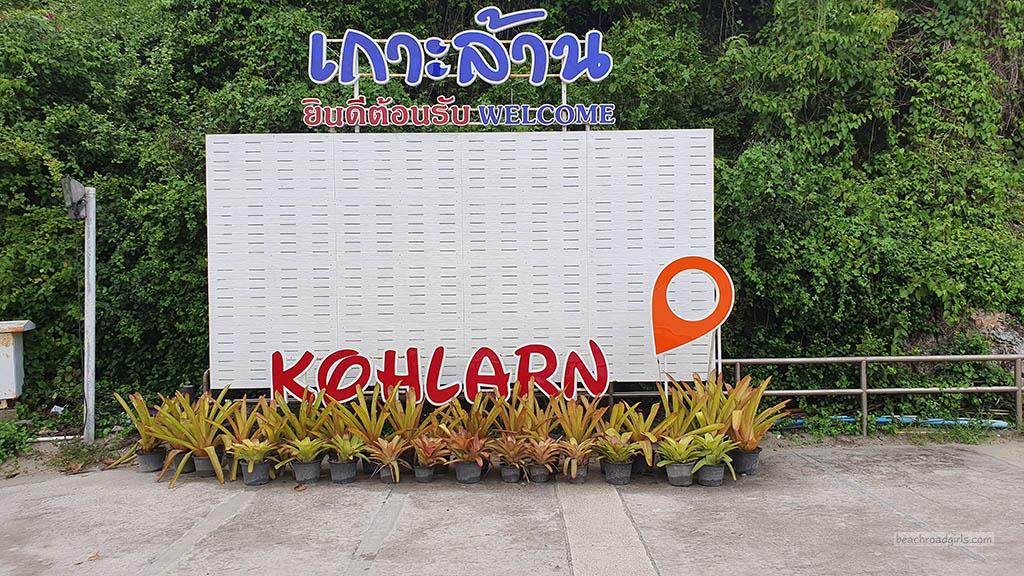 Just 4.5 miles / 7 km away from Pattaya is the Island of Koh Larn (Coral Island). Turquoise-Blue sea, clean water and beautiful beaches. The best place relax after a long party night in the Bars from Pattaya with his new girlfriend.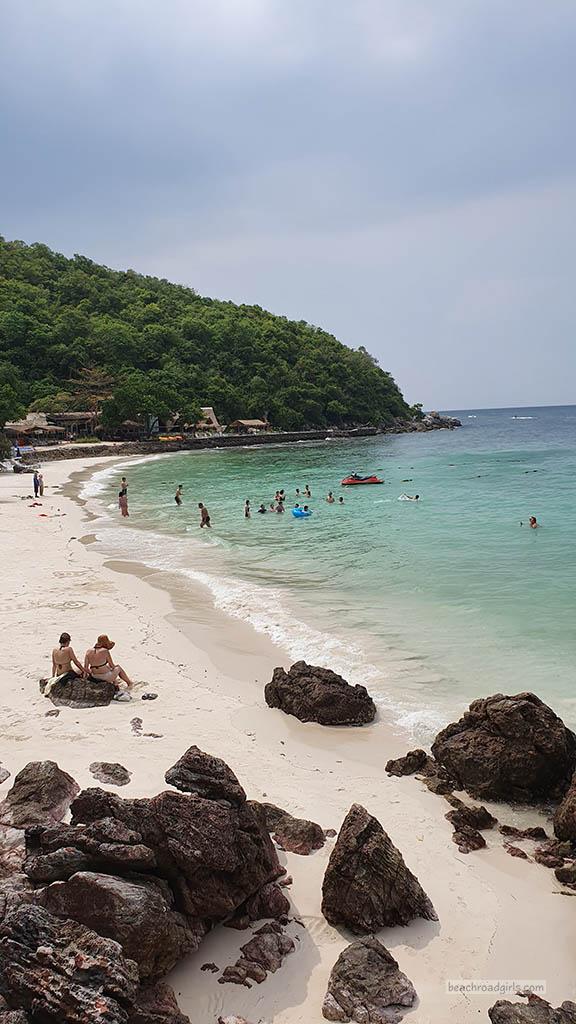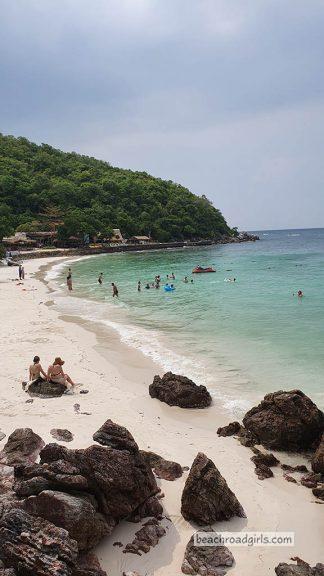 Pattaya to Koh Larn
There are two ways to get from Pattaya to Koh Larn. The first would be to take a speedboat from Pattaya Bali Hai Pier to Koh Larn, this need about 15-20 minutes for the ride. But it is a little expensive. Depending on how many people take the speedboat the price is 300-1000 baht. If you want a speedboat ride only for you alone 2500-3000 baht are due.
The better and cheaper way to get to Koh Larn is the normal ferry, which takes 30-45 minutes for the ride. The Price is 30 baht/person oneway.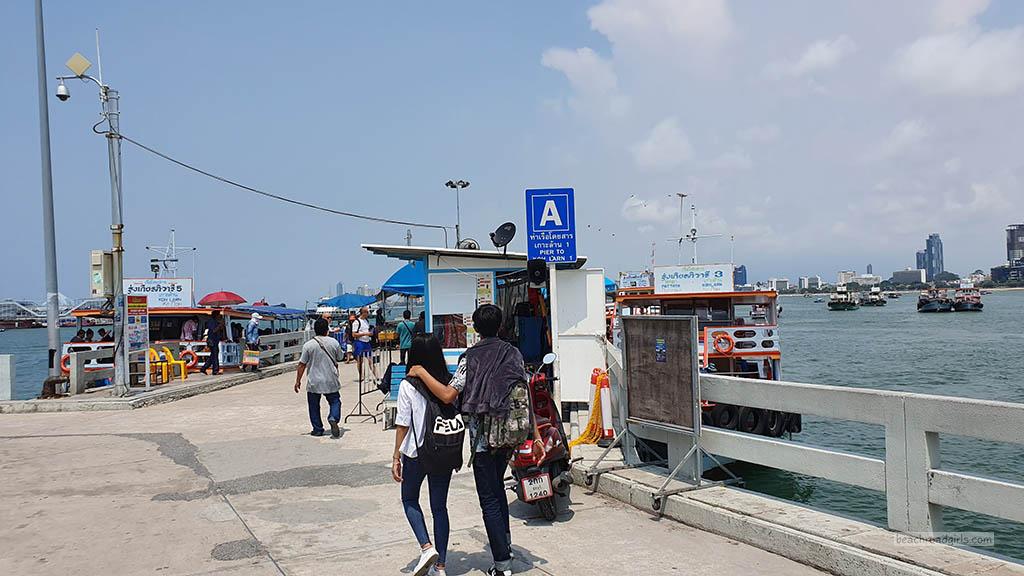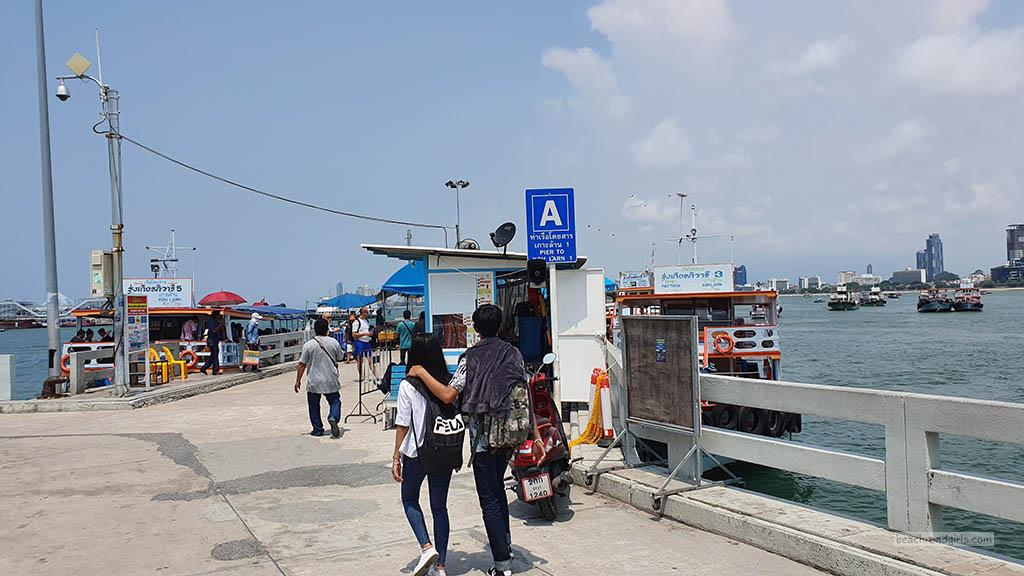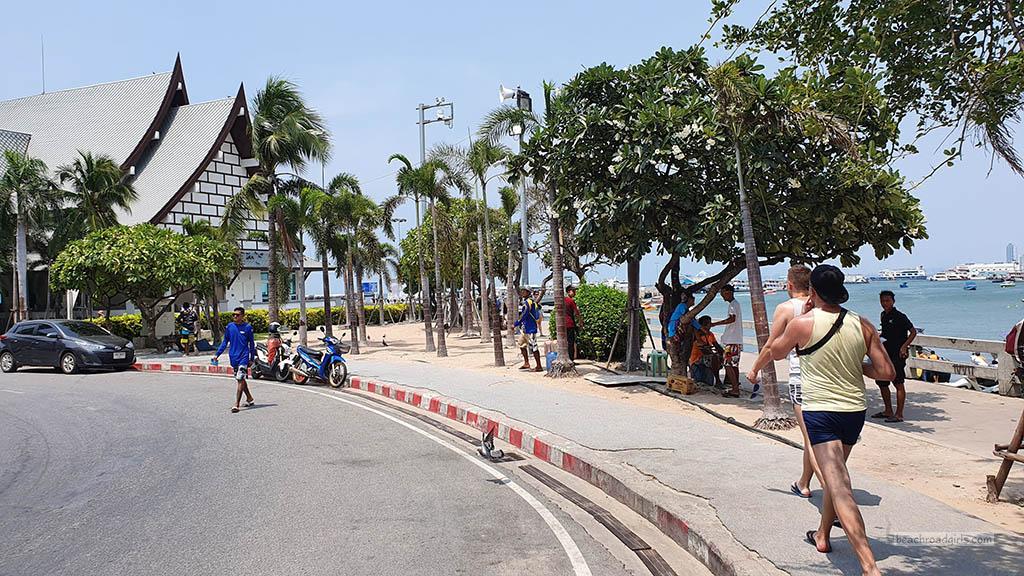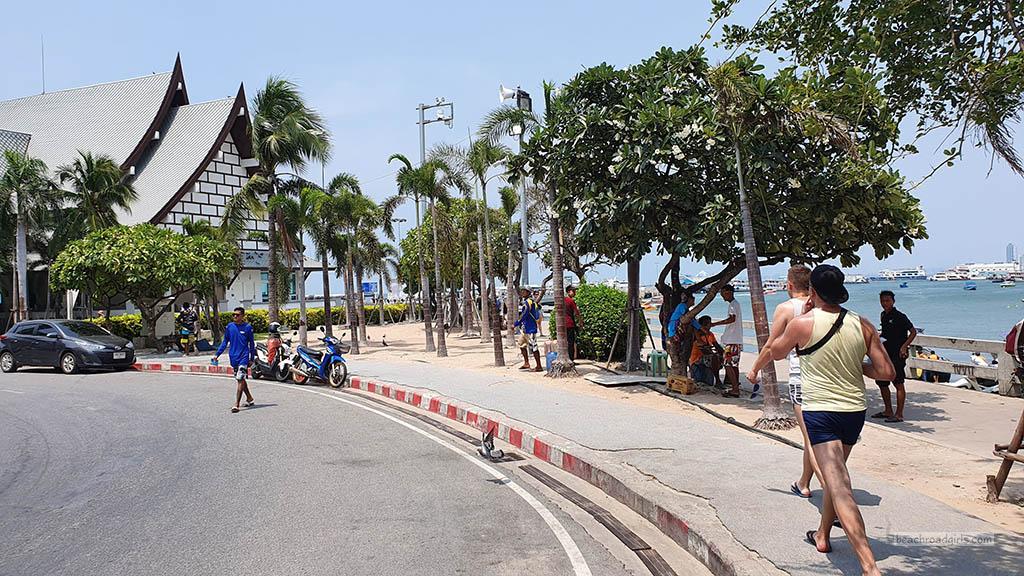 You can buy the Ferry Ticket Pattaya to Koh Larn directly on the ship. No need of making some reservation. All you have to do, is go straight to the Ferry. Pay 30 baht/person and enjoy the ride. The ferries leave Pattaya from 7am to 6:30pm and go to both Naban Port & Tawean Port.
Be careful, on the way to the ferry, many people want to sell you a ticket for a speedboat or another island than Koh Larn. Just keep going straight to the regular ferry.
Koh Larn Ferry Times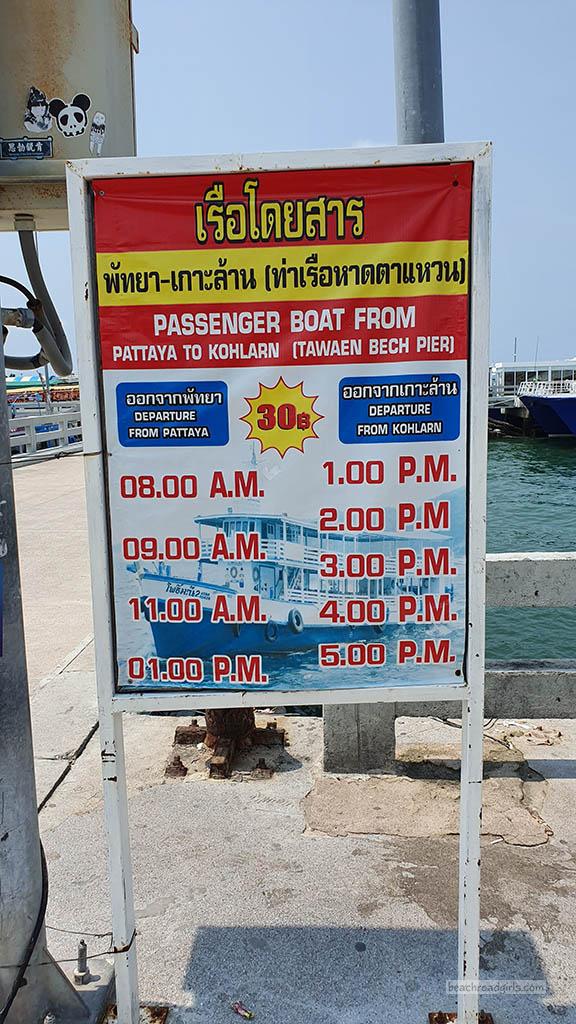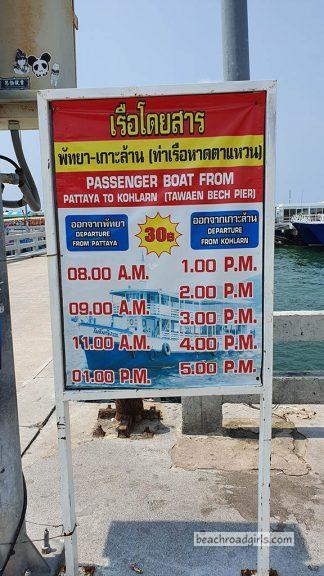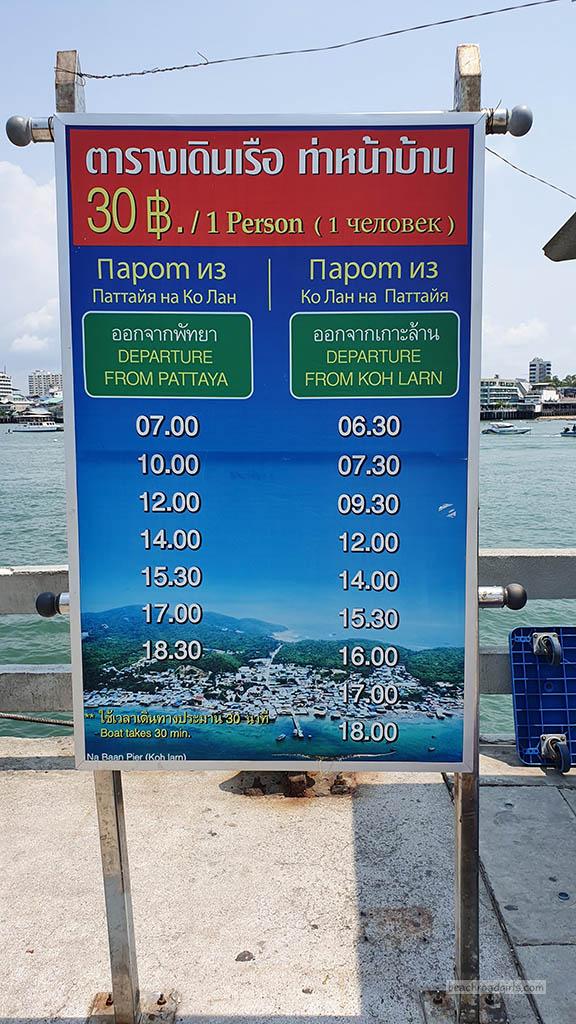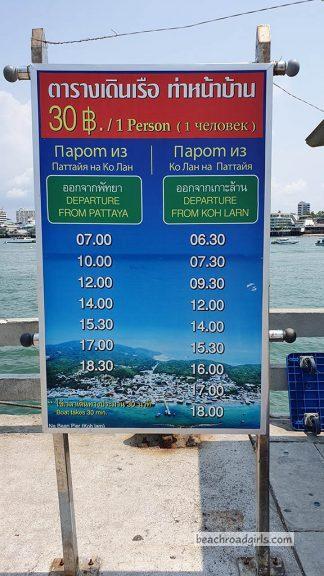 Dont forget the time! The last ferry from Koh Larn back to Pattaya leaves at 5 pm from Tawaen Port and at 6:00 pm from Naban Port.
Did you miss the last ferry back to Pattaya? I can recommend the following hotels.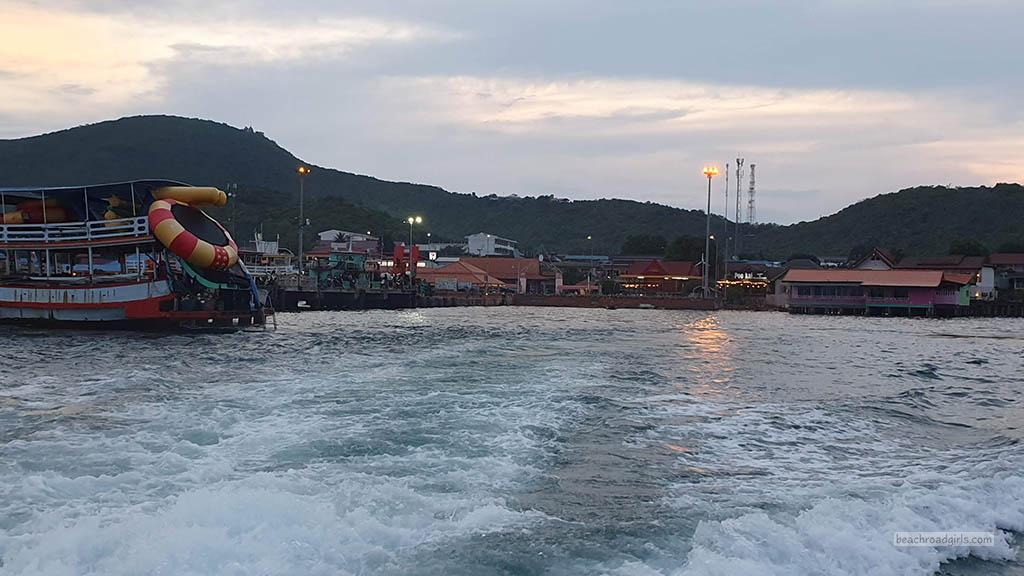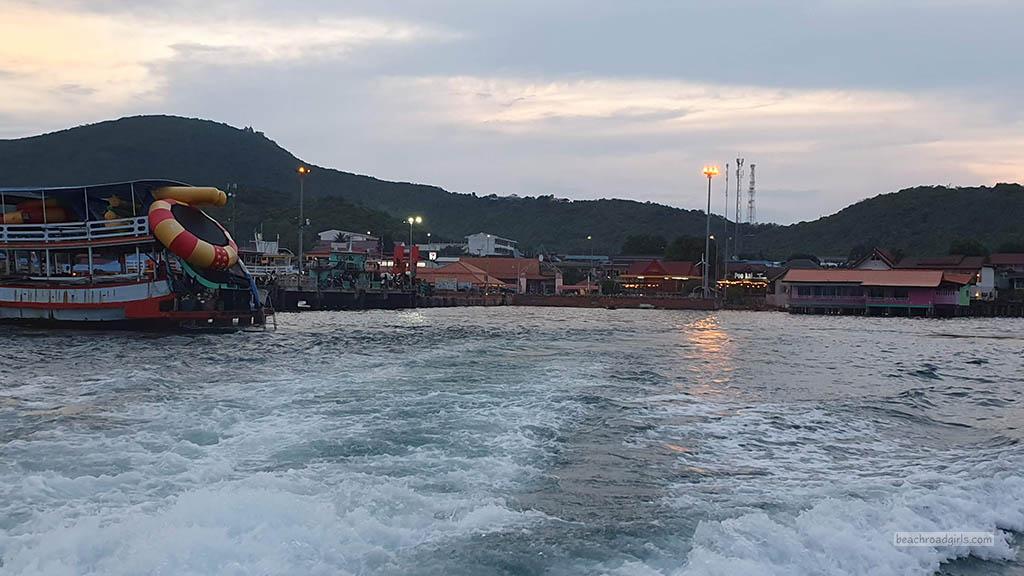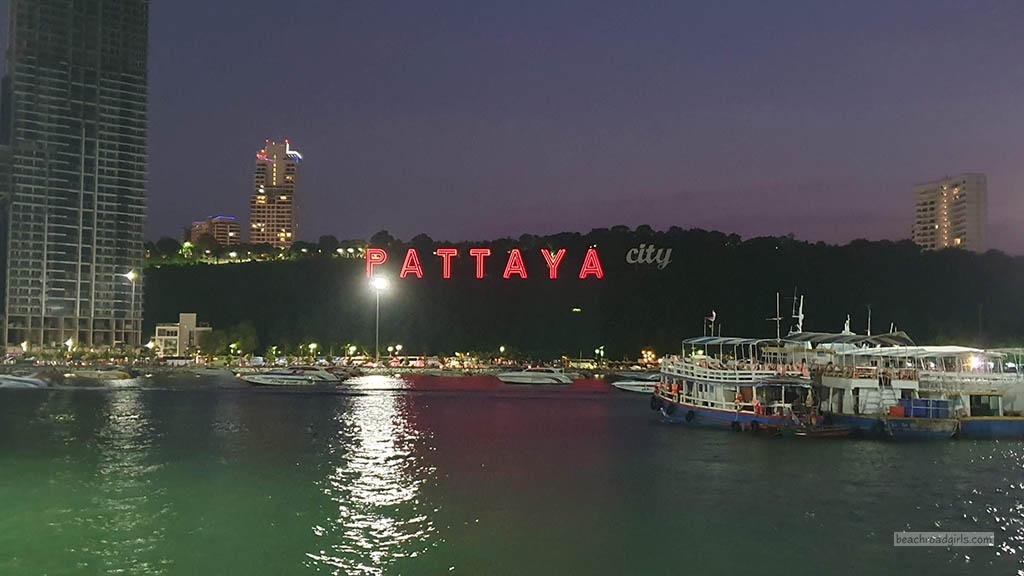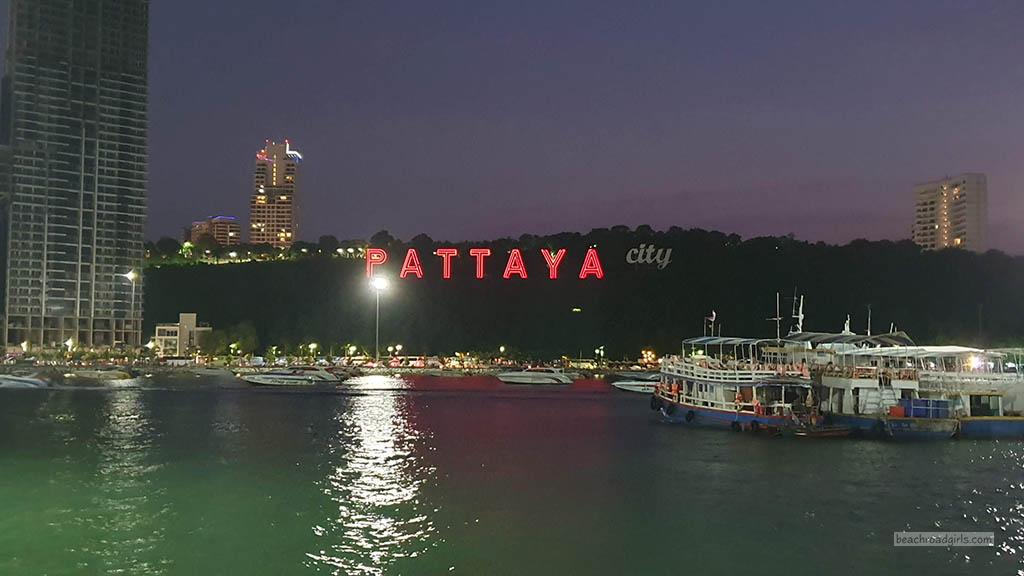 After a beautiful sunny day on Koh Larn come back to Pattaya at just the right time.