If you want come to Thailand in the moment, you will not be able to avoid a 15-day quarantine in a so-called ASQ-Hotel.
15 days only Food in the ASQ Hotel. For many, the question arises what is there to eat during these 15 days quarantine and will I even get full? One thing first: Bring a metal kitchen knife with you. In the ASQ Hotels there is only a plastic knife with meals. I can't say whether this is for safety reasons or whether the spoon should replace the knife.
Food at the ASQ Hotel
Choosing the right ASQ Hotel is a real challenge. Does it have a balcony, can I smoke, can I do sports, is there Halal food. So many questions and very few can answer them for you. The only thing that helps you here, is to ask the Hotel directly.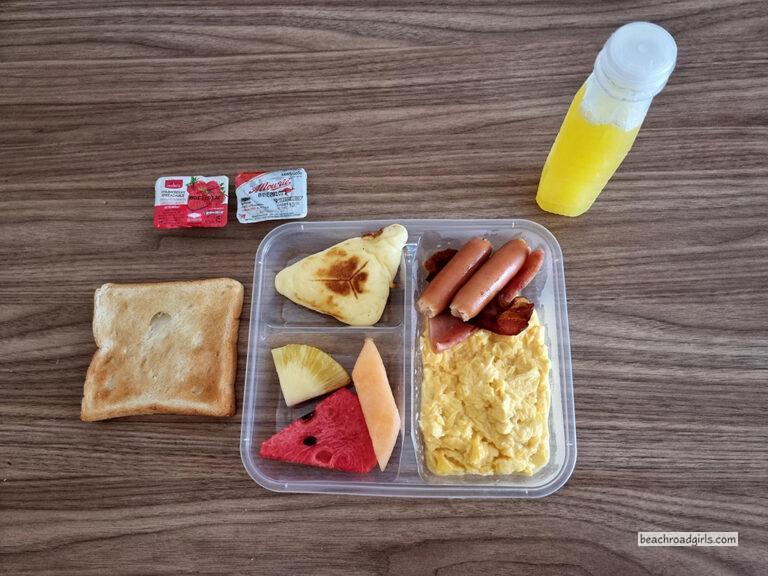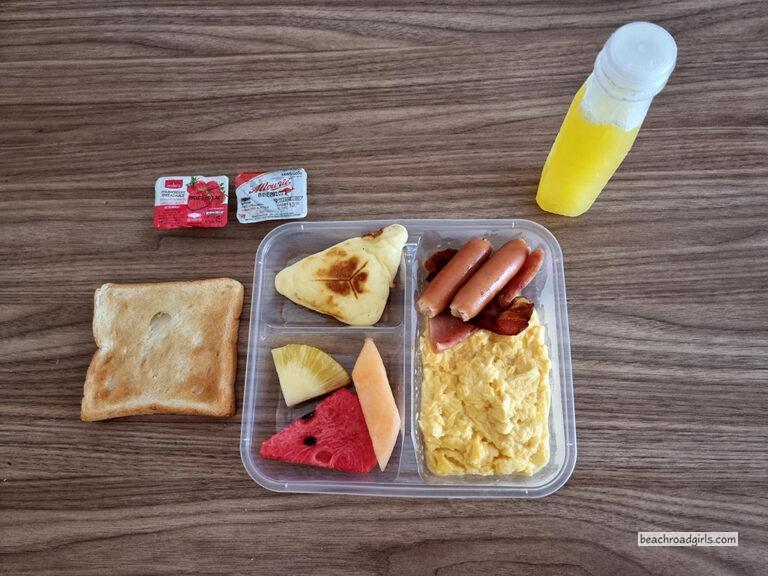 But what about the food now? Does it fill you up, is it enough? I'll give you the all-clear and say yes, it's enough. The portions are certainly not as big as we are used to from the USA or Europe. But there are 3 meals a day and the little exercise means it's almost too much again.
Dining times at the ASQ Hotel:
Breakfast: 7:30 a.m. – 8:30 a.m.
Lunch: 11:30 a.m. – 12:30 p.m.
Dinner: 4:30 p.m. – 5:30 p.m.
Food in the ASQ Hotel (ASQ Food Menue)
In most ASQ Hotels you have a menu card from which you can choose different dishes. There is a choice between Thai & Western food. You can usually place food orders online 1 day in advance.
I can now say that the food tastes quite good at the ASQ Hotel. Sure there are differences from Hotel to Hotel, but so far I'm very satisfied. The only thing I didn't like are the spare ribs that were drowned in a kind of sauce that didn't taste like anything.
Another point of criticism is the timing of the dinner delivery. Most of the time dinner comes around 4:30 p.m. and as everyone can imagine, it's actually way too early. So what do you do? Depending on the hotel, you can have a microwave or, if hotplates are available in the room, pans so that you can warm up the food again at a later time.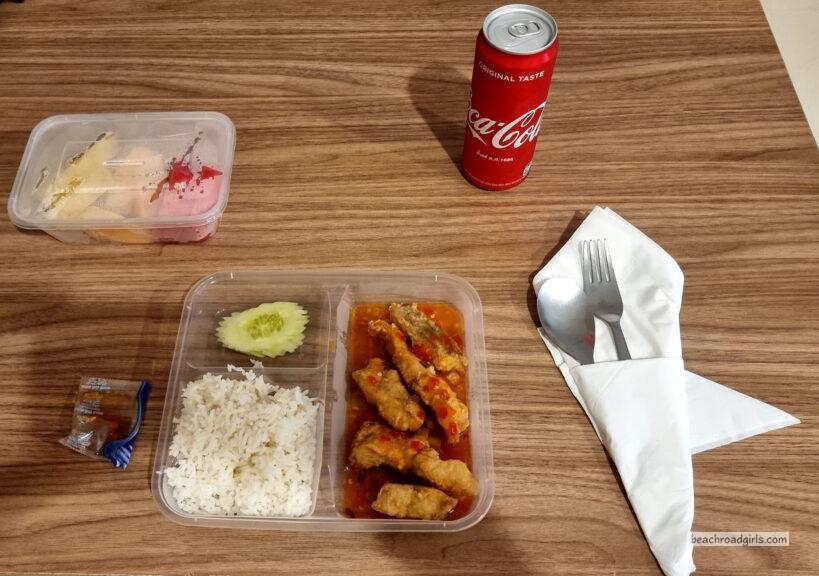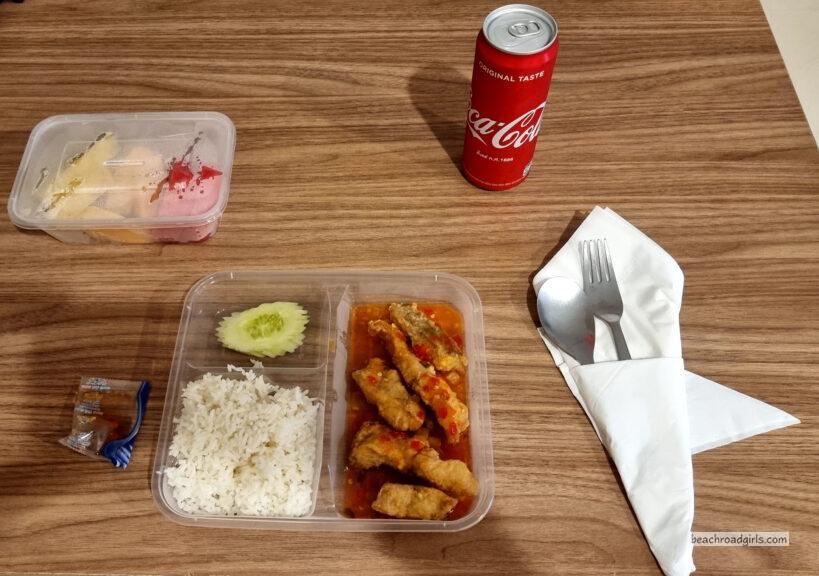 The food is usually only lukewarm when it is placed in front of the room. If you don't hear the knocking when the food is delivered, it can happen that it has gotten cold until you pick it up.
But you always have to keep in mind that you are not the only one in the hotel and that it just has to be this process so that everything runs smoothly.
What you should bring from home
Just as everyone has a different taste, so are their needs. One cannot do without coffee, the other needs sweets … You have to ask yourself. What do I need every day when I'm at home? Do I like to drink coffee? Do I need salt & pepper for my food?
I packed 400 grams of instant coffee in my suitcase to be really sure that I wouldn't have to go without coffee. Many hotels provide you with instant coffee free of charge. But if you drink 10 cups a day then there will be a problem. Also take a small pack of salt and pepper with you. Sometimes you need to spice up the ASQ Hotel food to eat.
Very important as already written above. A normal metal kitchen knife. Put the knife in your checked baggage! If you have the knife in your hand luggage, it will be gone by the security check at the airport at the latest.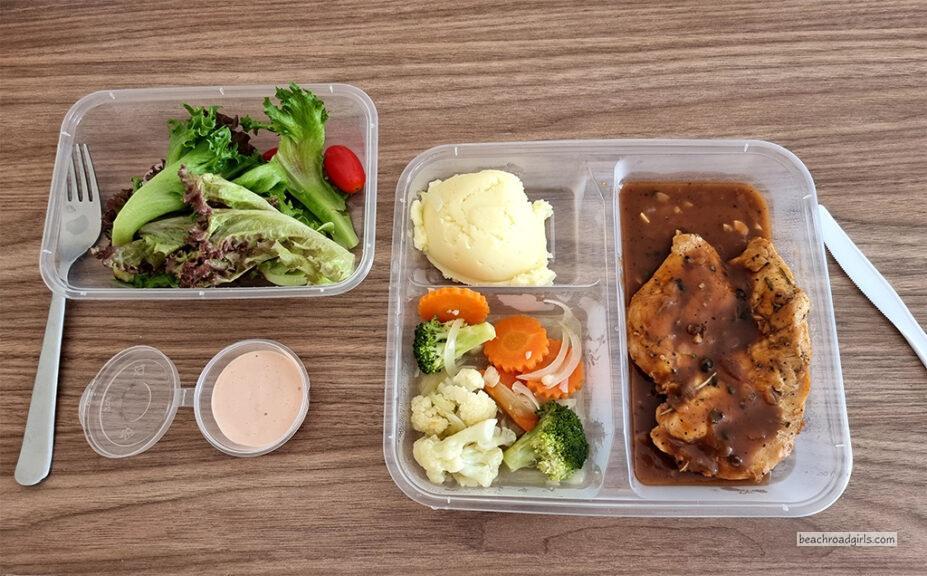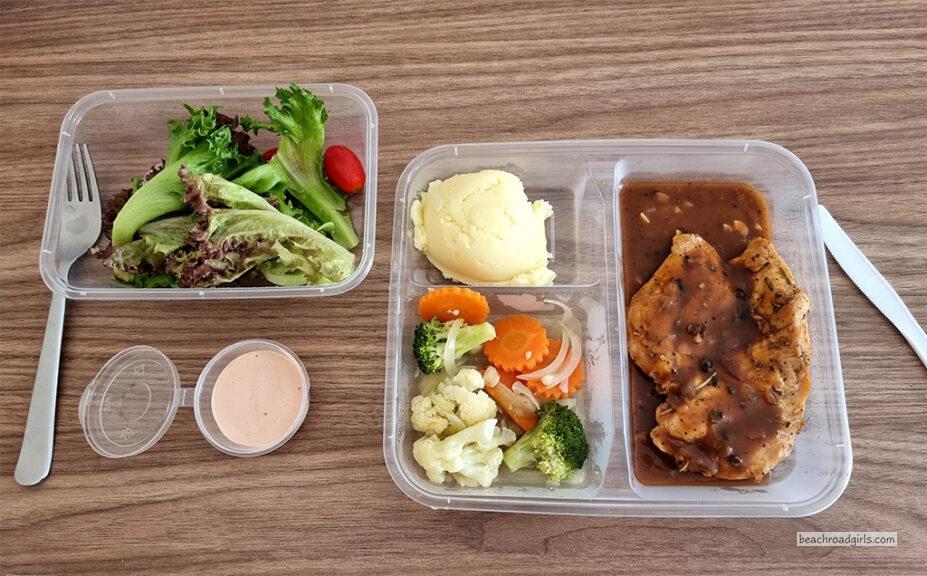 What if I get hungry in between?
Many ASQ hotels now offer a service to buy things for you on 7/11 or Big-C. However, this service usually costs a surcharge of 10-20%, payable at check-out. Of course, you can't order raw meat, but basically a lot is possible. Be it cigarettes because the duty free shop at the airport was closed, cola, chips or fruit. You write a short LINE message to the reception and a short time later you will receive your delivery in the same way as the daily food.
To start with, you can bring some sweets from home with you. However, a whole suitcase full of food is unnecessary.
All in all, I can only say that the fear of 15 days of ASQ hotel quarantine is unfounded. You are sure to stay in your room for these 15 days and I can only point out how important a balcony can be.
These 15 days are good for doing things that have long been postponed or for learning Thai. Don't waste this time, sitting around and watching Video. If you get lonely then sign up for Thai Friendly and you will have to spend the whole day writing to the cute Thai Girls.
If you find a good Thai woman online and she finds out that you are doing your quarantine at the ASQ Hotel, it will not take long and you will receive your first "Care" package.
Yes, that's how Thai Women are.