Would you like to find your great love in Thailand or meet beautiful Thai Girls? Then you have a lot of options, but you also have to be careful, because there are little tricks that we will reveal to you. After this guide you are guaranteed to be prepared and find your great love in Thailand.
How to find Love in Thailand?
Many men who come to Thailand the first time, fall in love in Thailand. Thai Girls are exotic, loving and know how to properly wrap men around their fingers so that they can eat out of their hands. This special gift is good, but it can also ruin one or the other, because not every Thai Girl is as loving as she looks.
Thais and western guys are two completely different beings and not only the language difference leads to misunderstandings, but also the culture – here two completely different worlds meet. All of this doesn't have to be bad, but you need to take it into account to build a successful relationship and find your love in Thailand.
But where can I get to know and meet the "normal" Thai Girl? Where i can find my big love in Thailand? There are numerous platforms on the Internet where you can get to know Thai Girl and arrange to meet them. However, the large offer quickly makes you lose track. In my Post Thai Dating Test – ThaiFriendly vs. ThaiCupid, i present the most important and best portals where you can get to know Thai Girls and find love in Thailand. The different websites have their particular strengths and weaknesses, so you have to decide what is more important for you.
ThaiFriendly
In my opinion, ThaiFriendly is the best option if you want to meet Thai Girls our find your Love in Thailand. I've actually had the best experiences with ThaiFriendly so far and also met my current girlfriend at ThaiFriendly. You can use ThaiFriendly for free, but access is limited and you can only send a message every 10 minutes, which makes normal chat almost impossible. You can enter your line ID in the first message to avoid the waiting time, but you will come across as stingy with the Thai Girl. In order to be able to use the platform in full, you need a premium account. The prices differ depending on the subscription.

The advantages at ThaiFriendly:
free SignUp & Function
more than 3.200.000 Members
near 100% Success Chance

What to watch out for:
I have had quite good experiences with the dating websites, but also a few bad ones. The one problem is the anonymity of the internet, because until the first meeting you never really know whether the girl actually looks like that. It may well happen that you are expecting a model, but a little bear shows up afterwards…
There are also a lot of freelance girls who are not looking for love in Thailand, just for a quick adventure. It is best to always ask in your first message whether the chosen one is just looking for fun or something long-term and love. Freelancer girls will reply directly that they will call men for money.
If it is actually a normal woman, she will answer you that she is looking for a relationship and something long-term. Most of the time you only hear from Bar Girls or Freelancers Girls that they are looking for fun. Even if you get a lot of messages looking just for fun, be patient. The right Thai Girl for you is sure outside there and be waiting for you.
Recognize the good Thai women
You can usually recognize normal and good Thai Girls very quickly. The first thing you should always pay attention to is the profile picture. This immediately reveals whether it is a normal Girl or a professional one. Thick make-up, sexy outfits are the first signs of a Bar Girl. If it is one freelancer or professional Girl, she will usually write to you first. The normal Thai Girls, rarely do this. Normal Girls, like any other, want to be conquered.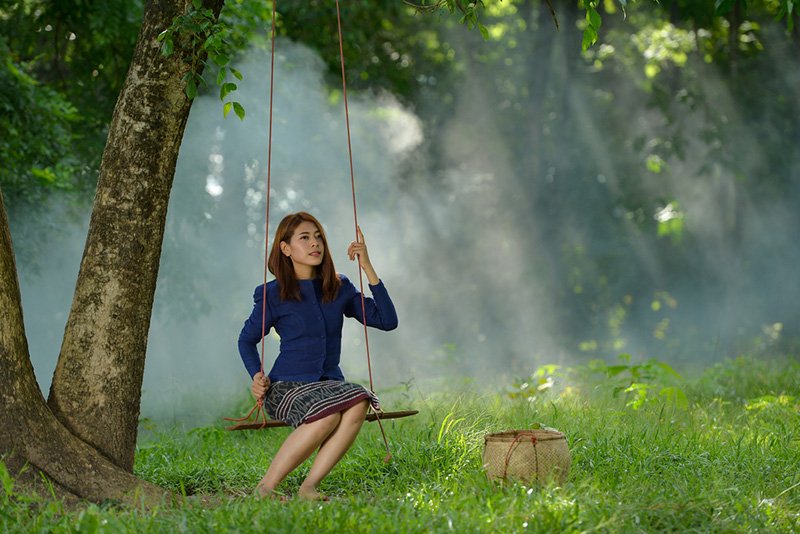 If she has added you to her friends on Facebook, take a look at her friendlist and photos and you can see if she is a good girl. Normal Thai women only have very few Farang friends on their list and of course they post almost everything in Thai. However, Facebook is not a guarantee, because it is not uncommon for the Bar Girls to have 2-3 profiles, depending on the purpose.
Just take a look at where she's been on vacation. The "normal" Thai Girl don't really get around in the world. Very few Thai Girls can afford long trips, especially abroad. Therefore, if your chosen one tells you that she has already been to Australia, Japan or elsewhere, then she has certainly taken a trip with a Farang before.
Expensive smartphones, tablets or other gimmicks are also not uncommon for professional women. The normal Thai Girl could not afford such devices and therefore uses a cheaper smartphone. There are also exceptions because there are also wealthy Thais. But 90% of the time you won't come into contact with them.
The first date with a Thai girl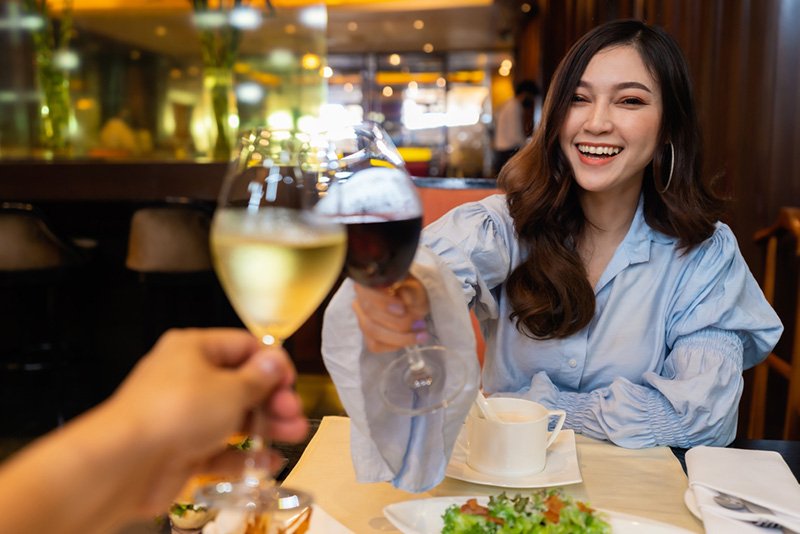 When you've found a Thai girl you'd like to meet up with, just ask her out on a date. You do not have to be shy. In any case, come up with something special. Go with her to eat Mookata.

I know, it is certainly not that easy to find a good and decent Thai girl, but with a little patience I guarantee you that it will work out sooner or later. Just be yourself, do not pretend and do your best, then you will soon be happy and have found your Love in Thailand.