The Beach Road Pattaya is the ultimate Spot to meet hot Girls and Ladyboys in the evening. You will find countless girls between Soi 6 and Walking Street who are waiting for a nice companion.
Beach Road Pattaya:
Beach Road Pattaya has a unique flair. Located right by the sea, it is ideal for relaxing on the beach during the day or for shopping in the Central Festival Mall and as soon as dusk sets in, cute girls can be found on the street. No matter if you just want to go for a walk or are looking for a shortime or longtime date.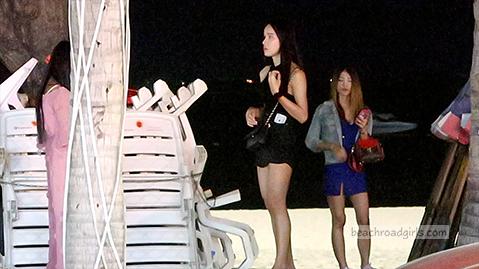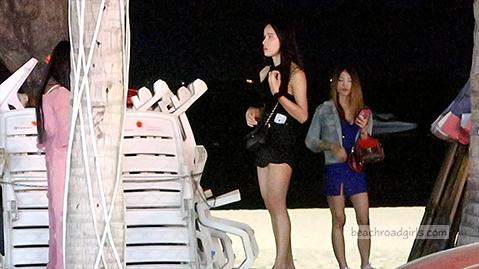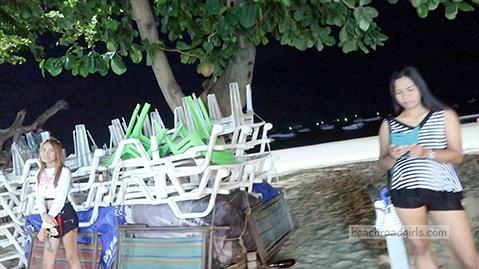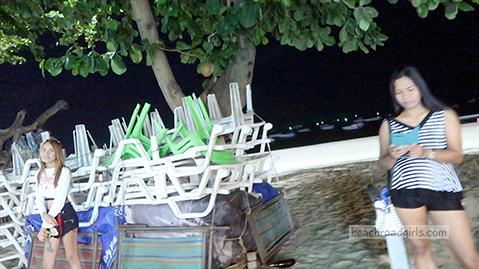 Just watching the come an go on Beach Road Pattaya has its charm. However, seating has been dismantled in recent years and so not many seats remain directly on the beach side. Nevertheless, there is always a place.
Many locals come to the beach in the evening to picnic and drink. Here it sometimes happens that you are asked to join and that you can get to know another side of Pattaya.
But today's Beach Road Pattaya has nothing from the time when Pattaya was still a fishing village. The US Army actually only laid the foundation stone for today's Pattaya with its many bars, clubs and girls. Some Soldiers looked for a little distraction after their Vietnam war missions in Pattaya. Only 40km from Pattaya is the U-Tapao Airport, which was used by the US Army during the war and is now a civil airport.
The prices for the Beachroad Girls start at around 800 baht for short time and go up to 2000 baht longtime. Sometimes the nice girls overdo it a little and call up prices with 5000 baht. If the girl doesn't want to come with you for the price you offered her, then just move on. There are so many other girls waiting you. Sometimes it happened to me that I decided too early on a girl and saw other Thai Hookers on the way to the Walking Street. Then it is usually too late to change your mind again.
A good tip is, if you see a girl that you like, get her Line-ID. So you can have a date with her later in the evening or the next day.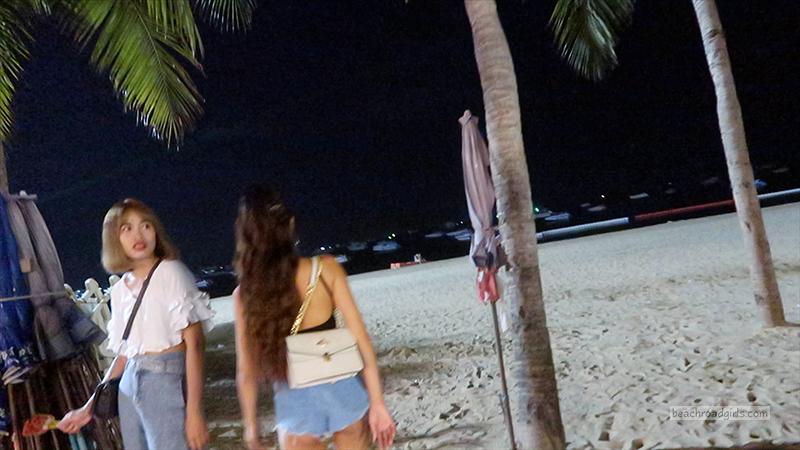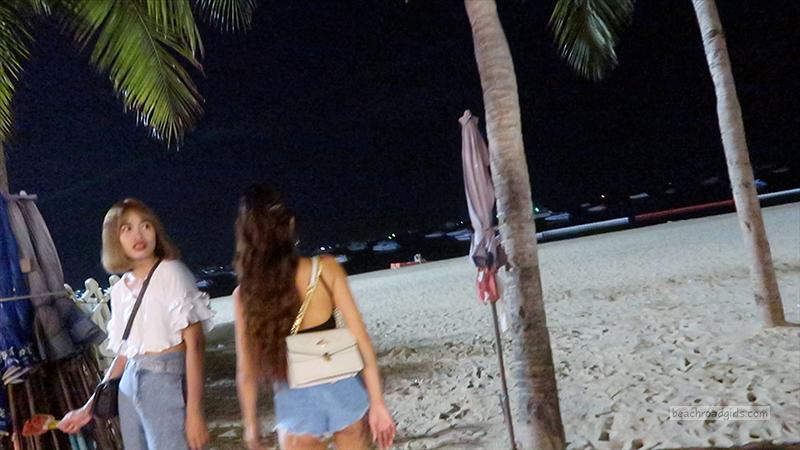 Girls and Ladyboys are not all you can find on the Beach Road Pattaya. There are plenty of bars, restaurants (Burger King, Mc Donalds, Pizza Company, Hooters), shopping centers (Central Festival, Mike Shopping Mall) and Ripley's Believe It or Not. If your feet hurt after your walk, you can also have some feet massage in air-conditioned rooms. But my recommendation for a massage is in Soi Buakhao where you can get 1 hour Thai massage for just 100baht.
There are also a few very good Hotels on Beach Road Pattaya, but they are not cheap.
Sideways the Beachroad there are many small streets (Soi) where you will find even more bars and girls.
Here are the main spots:
Soi 6 – Shorttime Street with many beer bars
Soi 6/1 – If you like Ladyboys
Soi 7 & 8 – Many beer bars with nice Girls
Most of the girls you will find on the Beachroad come from Isaan. This is a poor Area in northeast Thailand. Sometimes you will also find black girls from Africa. If you like Russian girls more, you have to go a little further down the walking street. But I tell you, you come cheaper if you would spend your vacation in Russia.
Unfortunately, Pattaya is no more cheap. The good old times are over and if you want to have cheap sex then I can recommend Moldova, Romania and Bulgaria in Eastern Europe. Hookers are available there for just $20. When I was still driving an international truck, sometimes i had Sex for just $5 and a pack of cheap Duty Free cigarettes. Transnistria is a good spot too, but that's another topic.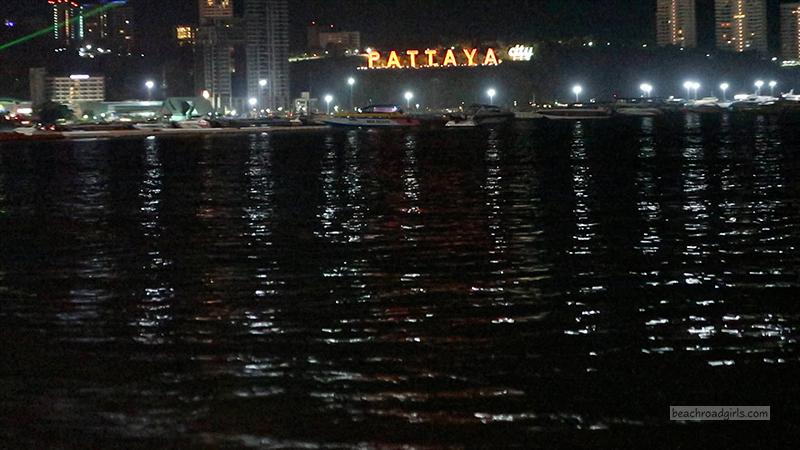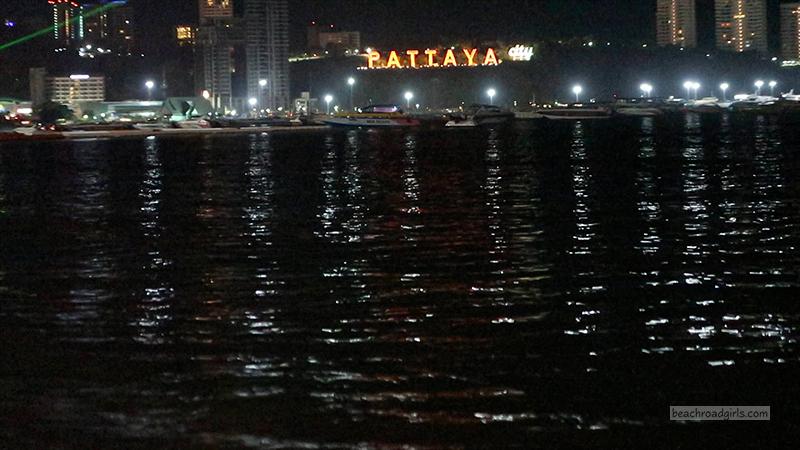 But however, Pattaya is simply unique. The warm climate, good food, friendly people and the sea. Pattaya has the largest red light district in the world and is the Disneyland for men. Pattaya is like a virus that infects you once you've been here.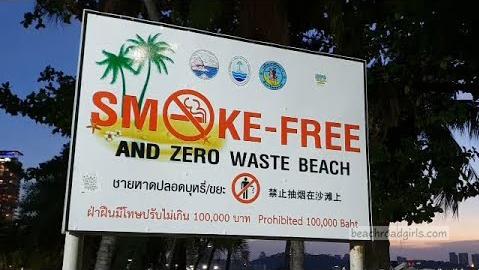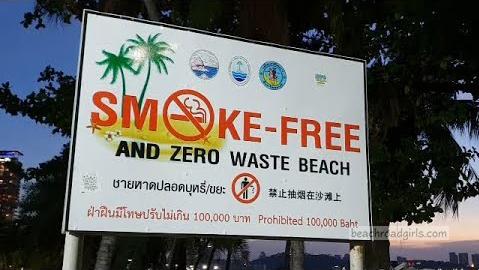 A word of warning. Smoking is prohibited on the sea side of the Beach Road Pattaya. If you get caught you have to pay a fine of up to 100,000 baht. To smoke you can just go to the opposite side of the street. They also sell weed here, but drugs are difficult in Thailand. There is still the death penalty for drugs. Better enjoy your vacation drug-free with beer and girls.