Would you like travel to Thailand, but your budget is low? Don't worry: Flights to Thailand doesn't have to be expensive. With these 7 practical tips you will find tons of cheap flights to Thailand in no time and avoid the most important price traps. A small guide for finding a flight to Thailand.
Keeping track of the airline's tariff jungle is anything but easy. Still, it is worth doing a little research before buying the plane ticket. With a few tricks you will be able to find tickets that can be hundreds of dollars cheaper. Today I am giving you the 13 most important tips for finding cheap flights to Thailand and Asia.
1. How to find cheap Flights: Use meta search engines
The first step in finding cheap flights to Thailand is to use the right search engine. So-called meta search engines are verry useful. With them, you don't simply search through the offers of a single travel agency, you automatically compare the prices of different travel service providers.
There are a number of providers. I usually use Kiwi & Aviasales myself because I've got used to the design. But Kiwi and Momondo are just as good options. Each of these search engines has its strengths:
Kiwi: Is particularly flexible and is ideal if you do not yet know the destination exactly.
Aviasales / Jetradar: Great for finding the cheapest prices on a set route.
Momondo: Is traditionally strong in fork flights and shows alternative flight data very well.
2. Be flexible with the dates
It's no secret that the prices of flights to Thailand change a lot depending on supply and demand. In general, the flight dates that many people want to fly to are particularly expensive. On the one hand, there are fixed holidays like Christmas or Easter. But flights on Friday after work and on Sunday evenings often cost more. Connections during the week, however, are much cheaper.
This is where the advantage of Skyscanner comes into play, as you can search there flexibly. For example, if I want to go to Thailand for a month next February, I just enter "USA" for the departure airport "Thailand" and "February" for the date.
Ideally, it would now show me all connections between the USA and Thailand and I could see that flights to Phuket are cheaper than those to Bangkok. Unfortunately, this function does not always work reliably in practice for remote destinations. But it gives good clues. So you have to try something out.
3. Book as early as possible
In the minds of many people it has become established that last-minute offers are particularly cheap. If a flight is very badly booked, it actually happens in rare cases that the airline lowers the price in order to at least cover the costs. Mostly the opposite is the case, as passengers booking at short notice (mostly business travelers) are often willing to pay higher fees.
In my experience, scheduled flights are cheapest around two months before departure. A while ago, Skyscanner calculated in a study that most tickets are cheapest around five weeks before departure. However, you generally have to differentiate between traditional airlines and low-cost airlines. The latter only know one direction in terms of price: up. It's worth booking here as soon as possible.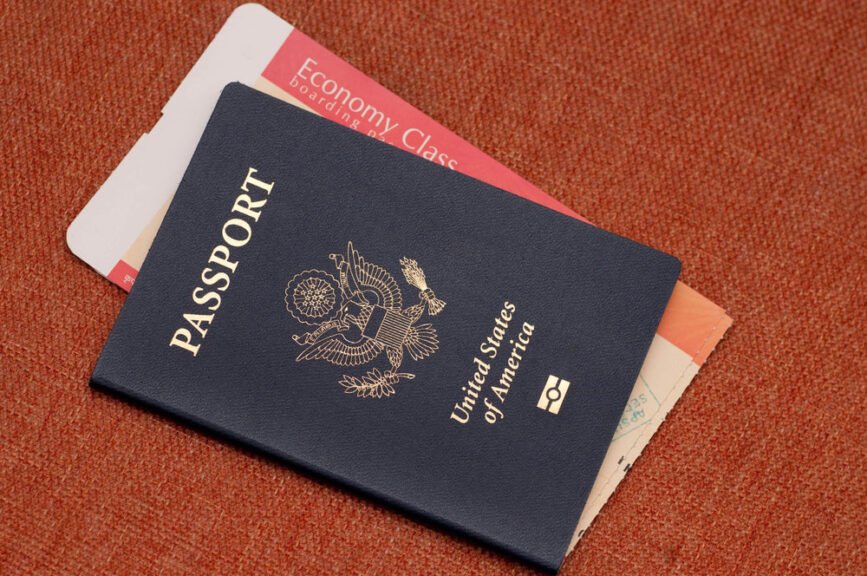 4. Check the Airline website
As soon as you have found the cheapest date on Kiwi, you should also take a look at the airline's website to be sure. Travelers repeatedly report that they were able to find particularly cheap flights on the airlines' websites or that at least lower fees were incurred for the use of credit cards.
I myself rarely book through the airlines' website. Because so far I've never been able to find particularly cheap flights there.
If you book the tickets directly with the airlines, you have a better chance of seeing your money again. In general, you should only pay for your flights with a credit card. Here you can have the flight price booked back through your credit card company in case there are problems.
5. Don't take the cheapest result
One of the big disadvantages of Kiwi and Co is that the results are only sorted according to price, but not according to the quality of the travel agency. Especially in companies that sell particularly cheap tickets, the worm sometimes stretches.
It has happened to me a few times that I booked a cheap flight to Thailand that was just a bait offer. Less than 24 hours later I had a cancellation and I had to start over.
In order to avoid nasty surprises, I usually take a look at Google for unknown travel agencies. Just enter the name of the travel agency and you will be able to read some reviews from other travelers. If the provider has bad reviews above average, I prefer to choose a more expensive option or book directly with the airline.
6. Look for error fares
With the fully automated booking process, it can sometimes happen that the price of a flights to Thailand is displayed far too cheaply due to calculation errors. Since the tickets are no longer checked when they are issued, the probability is very high that you will actually be able to find flights to Thailand with a so-called error fare.
How do you find such faulty tariffs for flights to Thailand? The most famous error fare is the fuel dump. Due to a calculation error, the surcharges for the fuel and so on are no longer applicable.
But there are also bargain blogs for flights to Thailand repeatedly publish such error reports for flights to Thailand . You can find them using the search terms mentioned. The probability is small that there will be an error fare to your desired destination exactly for your travel period. But if you are flexible about time and place, you can find good deals on the bargain blogs searching flights to Thailand.
7. Bonus miles Yes or No?
Airlines try to lure us with miles flights. In individual cases, collecting miles can be worthwhile, so there is nothing to prevent you from registering with one or more networks.
A very good mileage program, of which I am a member myself, is the Sinbad program from Oman Air. If you fly to Thailand several times a year, you will get gold status very quickly and this includes 2 free upgrades to Business Class, 50kg baggage allowance, priority check In as well as priority baggage handling and it is just too tempting to sleep in a flat bed above the clouds. Here it is worth paying more money for the flight to get the status.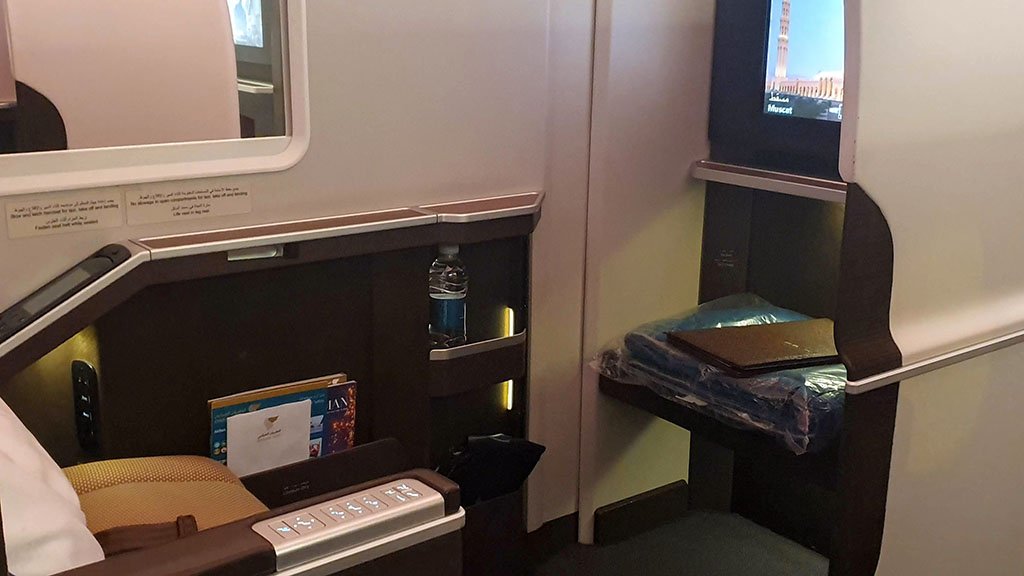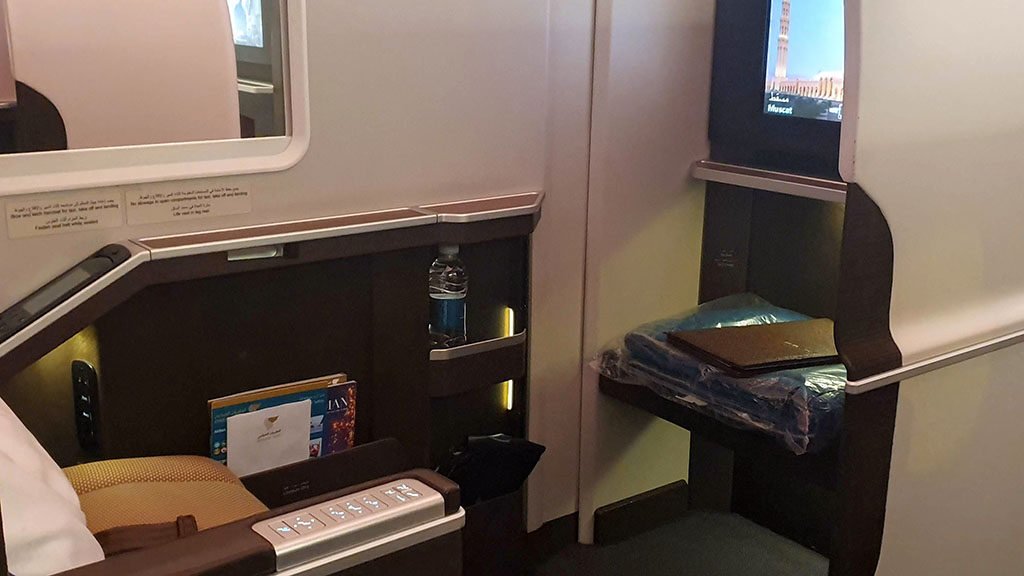 However, if you fly to Thailand only once a year, miles programs are often not worthwhile. By the time you reach the silver or gold status, the required points have already expired. Here you can save money because you don't have to rely on collecting miles.
Find a Girl Friendly Pattaya Hotel