Health insurance for Thailand – Everything is packed and you are on your way to the airport full of joy. Your thoughts are already in Thailand and you are still wondering if you really have everything with you. However, many forget the most important thing. A really good travel health insurance for Thailand.
Health insurance for Thailand – Asymptomatic corona disease
Whether you're traveling to Thailand in times of Corona for fun or business, there are no guarantees that your trip will go smoothly. Nobody can tell if you will encounter an unforeseen emergency like an accident or Covid19 disease. Especially in the case of a Covid19 disease in Thailand you can face costs that many of the cheap US & European insurance providers do not cover.
Imagine you are spending your 10-day quarantine in a ASQ Hotel Bangkok and after the 2nd corona test you are informed that you have tested Corona positive. You don't feel sick, you have no complaints, but the ASQ Hotel will take you straight to the partner hospital. A night at Bangkok Hospital is 12,800 baht and after 10 days your bill is 128,000 baht, if you don't need any further treatment.
Do you think your travel health insurance for Thailand will pay for your hospital stay? Many insurance companies do not pay if they read the word asymptomatic corona infection, they will refuse to pay. They will tell you that no hospital treatment was necessary as you had no symptoms. In Thailand, however, it does not matter whether you have symptoms or none, you will be taken to a hospital. The hospital will usually not let you go until you have paid your bill. Now all you can do is see if friends or family can help you.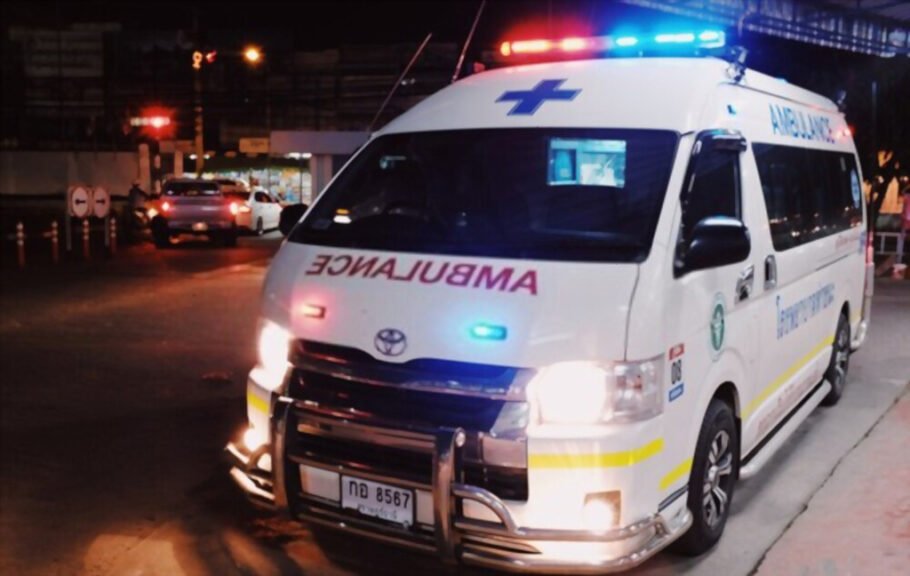 3 insurance providers that pay for asymptomatic corona disease:
Luma Thailand Pass (Tune Insurance):
In my opinion, Luma travel health insurance is the best offer you can currently get.
30 days: 3100 baht
60 days: 5400 baht
90 days: 7400 baht
In the event of corona disease in Thailand, the insurance company will pay the hospital directly. It doesn't matter whether you have symptoms or not.
This insurance does not differentiate between age or origin. The costs are always the same. An extension is possible before the end of the term.
Allianz Thailand is another very good insurance company to cover hospital quarantine costs.
The cost depends on your age and length of stay in Thailand. The scope of services is roughly the same as with Luma insurance.
An asymptomatic Corona infection is also paid for here. Before booking your quarantine hotel in Thailand, however, find out from the insurance company whether the partner hospital of the hotel is on the Allianz hospital list. Direct billing with the hospital is only possible for hospitals that are on this list.
AXA Thailand offers the most comprehensive protection for your trip, but it is also the most expensive. Direct billing with the hospital is also possible here. Costs incurred as a result of an asymptomatic corona infection are paid.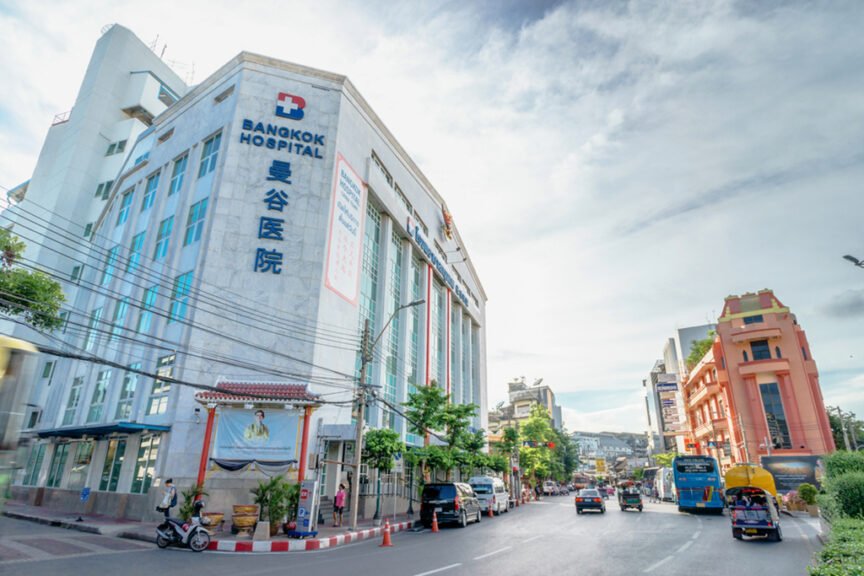 All 3 of the above Travel health insurance for Thailand meet the requirement to obtain the Certificate of Entry (COE). A cheap health insurance that only costs 300baht a year can certainly do the same. But then it can happen, as so often before, that you have to pay for your hospital stay yourself.
What is travel health insurance for Thailand?
Travel health insurance for Thailand is your safety net against additional costs caused by unexpected illnesses, accidents or illnesses during your trip to Thailand. The plan offers you emergency medical costs as well as evacuation costs. In addition to medical emergency services, comprehensive travel health insurance also covers treatment for Covid19 diseases, travel cancellation costs, delays and much more.
Why is it important?
Many could argue that they are healthy or that their trip abroad will be short and they don't need a good travel health insurance. You may have made numerous trips without a single occurrence of health problems. But you never know when something can go wrong, and it pays to be prepared for it.
Unprecedented incidents can happen to any of us. And when that happens, not having insurance will prove costly. Here are some reasons why every traveler should consider travel health insurance before booking flights to Thailand.
Mandatory in Thailand & some other countries
While travel insurance is not compulsory in all countries, some countries require it before a visa can be issued. Countries like the United Kingdom, Austria, Greece, Portugal, Spain, Luxembourg, Belgium and the Netherlands require tourists to have travel health insurance. While the United States does not require visitors to have compulsory travel health insurance, it strongly recommends it to seniors as US medical costs can be very costly. Go to your government's website for a list of countries where you need proof of travel health insurance.
For Thailand, travel health insurance is now mandatory in order to obtain the permit required for entry (COE). The travel health insurance for Thailand must cover costs for a possible Covid19 illness in the amount of 100,000 USD.
Some other mandatory requirements for entry into the Kingdom of Thailand are a negative coronavirus test which cannot be older than 72 hours before departure, a 7 or 10 day mandatory quarantine in a state-approved hotel, detailed travel routes and the use of the Thailand Plus App on your smartphone.
A "Fit-to-Fly certificate" is no longer required.
What if you got sick in Thailand and were hospitalized? Without travel health insurance, they may not be able to treat you or discharge you. Your home health insurance may not cover Thailand's medical expenses. And with no guarantee that your bills will be paid, you might be held up longer than you'd like. Such incidents add financial strain and cause chaos when you are already in pain. To avoid being in such a tight spot, you should get your travel health insurance when traveling to Thailand.
Medical treatment in Thailand can be very expensive. Once approved, you may need to pay with your credit cards, checks, or cash in the event of injury or illness. Unless you want to shell out a fortune and lose your hard-earned money, get travel health insurance for Thailand. You want to keep your savings intact and enjoy your vacation once you've recovered. Travel health insurance for Thailand ensures that your medical expenses are adequately covered and helps you rest and relax in peace. Getting stuck in a foreign country with insufficient resources can be the most terrifying experience, and Thailand travel health insurance will protect you from such situations.
Travel health insurance plays an important role in the type of health care you can get in Thailand. In some countries, the local government may have partnerships with specific hospitals or medical assessment centers. In other cases, the quality of medical care or ambulances may be limited. In such cases, your travel health insurance will help you find quality care how and where you want it in your travel destination.
If an adverse event occurs you may need to be taken to a nearby hospital or returned to your country. Your travel health insurance will step in and make sure you get the quality you deserve and cover transportation costs.
Book your Pattaya Beachroad Hotel.