What guy doesn't dream of living and making money in Pattaya? Do you have to rent a beer bar in Pattaya to make money? No, not necessarily. It is much easier and less stressful to make money on the Internet. Enjoying Pattaya's nightlife to the fullest while making money in Pattaya online sounds like paradise on earth.
But what do you actually need to be able to start earning money? Well, all you need is a notebook and decent internet access. I'm going to show you 10 things you can do to easily making money online in Pattaya.
Making money in Pattaya
1. Start a Blog
Starting a blog is a great way to generate income in Pattaya. Do you have a passion or skill for a specific topic? You can share it with the world and make money from it. You can blog about almost anything from food, fashion, lifestyle, animals, music and technology to the outdoors. Your blog should add value and help the people who read it. The main source of income in blogging is affiliate posts, where you earn a commission when someone buys something by following the links on your website. To do this, simply register with Clickbank and choose a program that is thematically related to your blog. You can also earn from sponsored posts and display advertising.
2. Take Stock Photography
You don't have to buy a high-resolution camera to take breathtaking pictures. Current smartphones such as the Samsung Galaxy S21 Ultra or Apple iPhone 12 Pro Max have an integrated very good camera that does not have to fear comparison with a full-frame camera. If you have a knack for good photos, you can make money with photography. Thanks to websites such as shuttershock.com, fotolia.com and gettyimages.com, it is also possible for beginners to make money with photography. In Pattaya and Thailand, you will likely come across beautiful landscapes as well as beautiful places. Just take photos and then upload your pictures to the websites above. If they are good enough, you will be busy selling your images.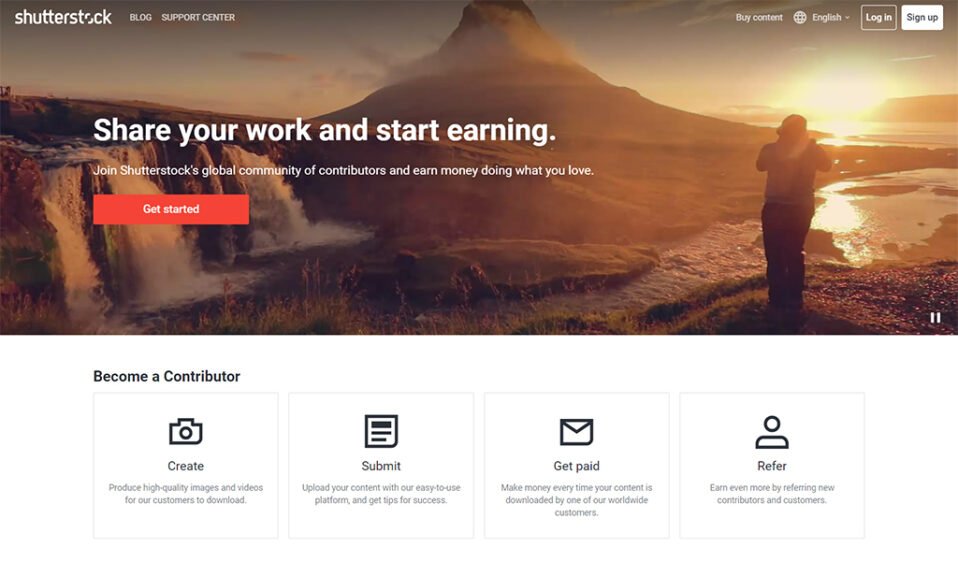 3. Teach English
Several online platforms such as Skooli, VIPkid, DaDa, QKids, Whales English and English Hunt are recruiting teachers to teach international students. You can register with one of these providers who will then match you with online students. You can easily live in Pattaya to teach English. With the ease of video conferencing, online teaching is becoming increasingly popular. Some companies don't even require a bachelor's degree as long as you have a good command of the language. While the pay isn't very high, you can make up to $ 22 an hour. This is a good amount if you are on a budget and want to making money in Pattaya.
4. Become a writer
Writing is another way you can making money in Pattaya. Did you know that some online companies like iWriter pay up to $ 80 per 500 words for the elite writers? It will take time to climb the ranks, but it's still a good idea to start writing. There are tons of other platforms like Fivver that you can register and make decent money on. You can also write and publish an e-book on Amazon, or write and sell travel articles. Is there anything better than lying on the beach on Kho Larn Island and writing an eBook about life in Thailand?
5. Work as a freelancer
No matter what your skills, when you join a freelance company, temporary gigs will land you right where you are. While you need to build a portfolio to get a high paying job, you should be ready to start small and make connections along the way. Popular companies like Freelancer.com have approximately 57 million freelancers in the US, with 31% of the workforce making more than $ 75,000 a year. If you can build a successful freelance career, you will never have to worry about making money in Pattaya again. Be a freelance and stay in Pattaya for a long time.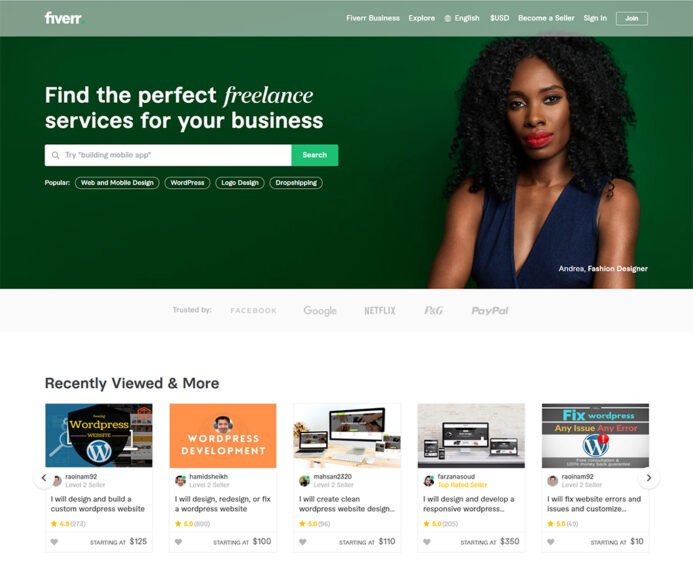 6. Become an online translator
With the ever merging global economy, translating jobs have become more plentiful. Several companies like Smartling, Upwork, Freelancer, and TranslatorsBase might be good places to start if you know another language and work online from Pattaya.
7. Sell your Crafts
Until a few years ago, Etsy was the most prestigious marketplace for selling handicrafts online. However, handcraft has grown from a small niche to a full-fledged industry valued at $ 218 billion in North America alone. If you have craft skills join the rank of artisans who sell their products online and make money. Amazon Handmade, ArtFire, and Cargoh are some platforms you might want to try out. If you don't already have a skill, you can learn one. There are so many things to sell online in Thailand. Thanks to low shipping costs, shipping to Europe or the USA is also worthwhile.
8. Cryptocurrency trading
For many, cryptocurrencies such as Bitcoin, Ethereum, Stellar Lumens or Dogecoin are foreign words. But it is actually very easy to trade these cryptocurrencies and make money online in Pattaya. Trading platforms such as Coinbase, Kraken or Binance make it easy to trade these cryptocurrencies. Believe me, it's easier to making money in Pattaya with cryptocurrencies many think.
9. Set up an online course
Are you an expert? Do you have a passion for a topic? Do you have skills that others can learn from? If so, publishing a course online is a good idea. You can create PDF documents, PowerPoint presentations, videos, etc. and sell your content on various online learning platforms or hold webinars. Udemy, Teachable, WizIQ, and Ruzuku are some popular platforms with millions of online learners. Creating online courses is another great way to extend your stay in Thailand and making money in Pattaya.
Conclusion
Making Money in Pattaya
Living and making money in Pattaya is one of the best that can ever happen to anyone. If you are an independent person hungry for adventure and want to experience the diversity of Thailand then go for it. Financial constraints don't have to hold you back from your dreams. Find out your skills and interests, visit the websites and get ready to making money in Pattaya online. Not only will you be your own boss, but you will also live the most exciting and spontaneous life you have ever wanted.