There is not much what you have to bring with you when visiting Pattaya, the largest adult City in the world.
I'll show you what 10 things you really need in Pattaya.
Before our Travel to Thailand finally starts, the question is what do I actually need in Pattaya? Often the suitcase is stuffed with totally unnecessary things. You don't need most of them in your suitcase anyway. Personally, I only travel with a small suitcase and a backpack. Everything that is necessary for 2-3 weeks in Thailand.
But what things do you need really in Pattaya?
1. Cash
Even if you can pay at Tesco, 7/11 with your credit card, this stops at the latest in the Beerbars of Pattaya. Then it could happen that a nice security man accompanies you to the nearest ATM and is kindly waiting for you to have cash in your pocket again.
The question is, how much is enough. I usually have about 1000$ cash with me when I fly to Thailand. This money is my so-called emergency penny. If for whatever reason the ATM doesn't work, I'll get on with it for at least a few days.
2. Credit card
The credit card is almost more important than cash. Whether hotel reservation, airline tickets or transfers, everything is done by credit card. But also remember to take a spare credit card with you. What if your card gets stuck in the machine or you lose it?
Unfortunately, I had to experience for myself that my credit card has disappeared in the vending machine. You arrive in Thailand in good spirits, want to get Thai Baht from the vending machine quickly, but the ATM only shows a blue screen after entering the secret number.
3. Clothing
Even though Thailand has tropical temperatures all year round, you should pack a long pair of trousers and a sweater. Anyone who has been travelling by coach in Thailand knows air conditioning can only be cold and very cold. The long trousers are also useful during the rainy season (June – October), then is the time of the mosquitoes.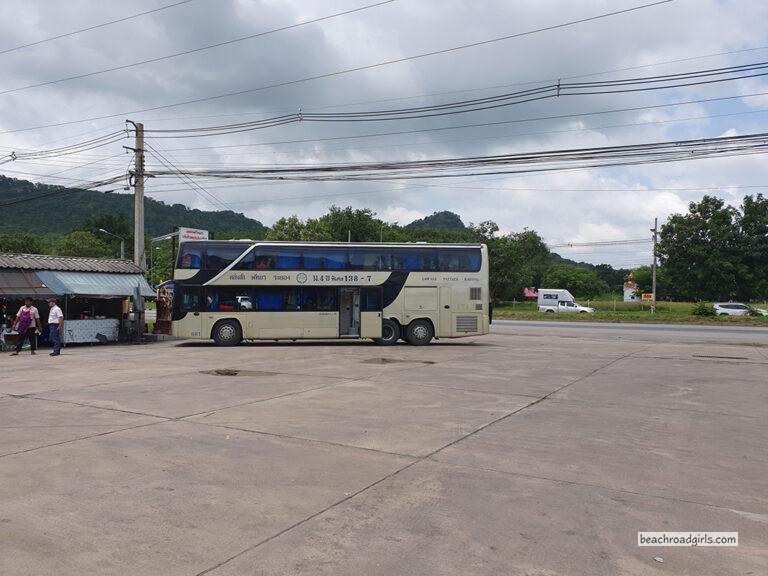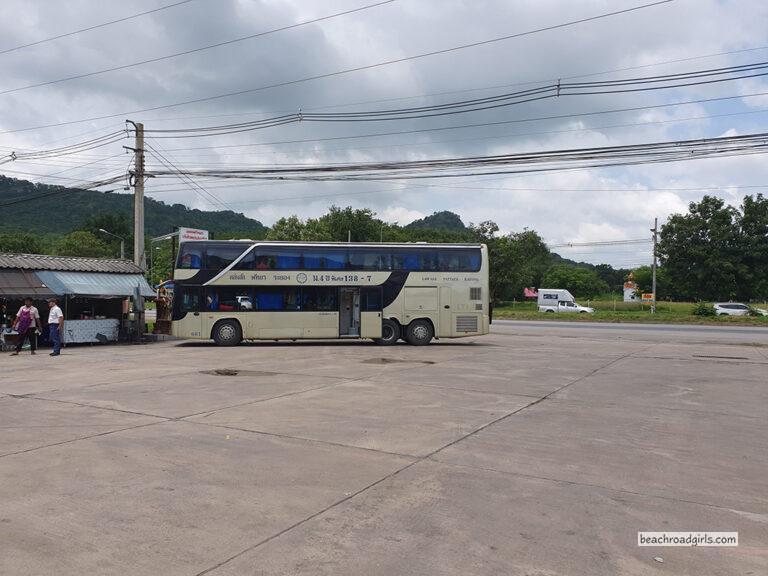 Otherwise a pair of shorts, underwear & shirts. Sandals should also not be missing. Laundry you can wash and iron in Pattaya at very reasonable prices
4. Sunscreen
An often neglected point is the sunscreen. Of course, you are mainly only in the beer bars in the evening. But what if you want to get out during the day? Since in Asia the sunscreen is twice as expensive as in Europe/US, it would make sense to buy it already at home. Light protection factor should be at least 30.
Attention: Up to 100ml is allowed in hand luggage. Larger bottles are therefore better placed in checked baggage.
5. Waterproof protective bag
If you should ever be to the Songkran (water festival) in Pattaya, then you will appreciate this utensil. Not only for the smartphone, but also money and documents are safely protected from water in these bags. The advantage is also to be able to go swimming without having a constant look at the valuables on the beach.
6. Powerbank
A power bank is extremely helpful when travelling. If you forget to charge your mobile phone in the hotel, you can easily do so on the go with a power bank. The ideal size for me is 10,000mAh. Not too big to get problems with the security check at the airport. Fits well in the pocket and has enough power to charge my phone twice. With the power bank, I no longer have to give my phone out of hand in a bar to charge.
7. Condoms
Condoms Protect! If it's the right size. Unfortunately, in places in the 7/11 sometimes condoms only in mini size are available. That's why I always buy the condoms at home. It's safe.
8. Travel pharmacy / mosquito repellent
Imodium acute, ibuprofen and loperamide. Of course you can buy it all in Pattaya, but if I get a headache on the plane, it doesn't help me much.

Mosquito repellent during the rainy season in Thailand is essential. In Pattaya, too, these plague spirits are drifting around. You can already get a remedy with the active ingredient DEET at home. However, everyone 7/11 also has a mosquito spray that is very effective.
9. Passport & Entry Card
The stamp for 30 days Thailand stay is only available in the passport. Of course, you have already filled in the immigration card before the passport check. Too often there were people in front of me who could go back to fill in the card properly. A section remains in your passport until you leave. If you lose this one time, no problem. At the airport you will get a new section which you will fill.
10. Thai SIM Card
The last and most important item at our travel. The SIM-Card. How do you want to contact all your friends? You can order a SIM card for Thailand already at Home e.g. on Amazon. However, I recommend you to buy the SIM card at the airport in Bangkok or in many 7/11 shops. All major network operators (AIS, dtac, true move) are represented there. My article The best Thai SIM Card in 2021 will help you decide which Thai Sim card you should buy.
The WiFi in the Pattaya Hotels are not that best. So with our own SIM-Card we can connect to the world and dont must care the bad WiFi.