On March 25, 2020, Thailand closed its borders to foreign visitors. Airlines are temporarily ceasing operations, followed by lockdowns in many countries. What was still far away in January 2020 is suddenly very close. The corona virus is knocking on the door. Khaosan Road in Bangkok and Walking Street in Pattaya will be closed. Many beer bars have to close and their livelihoods are at risk.
If I had foreseen this, I would not have flown home in early March. A return to Thailand is currently not possible for the "normal" tourist. But what is certainly good for the Corona Virus not to spread, is not good for the economy. Millions of tourists are missing, people are losing their jobs and businesses are closing.
Thailand will have changed when we can go back.
But when will that be? The current situation (September 15, 2020) is to only allow people from a certain group to enter:
Thai Nationals
Persons with exemption or being considered, permitted or invited
Person on Diplomatic or Consular Mission
Carrieres of necessary goods
Crew Members
Non Thai nationals who are spouses, parents or children of a Thai national
Alien who have a certificate of residence in the kingdom
Non Thai nationals who have a work permit or have a granted permission
Non Thai nationals who are students of public, private, international schools
Non Thai nationals in need of medical treatment and there attendants (max. 3 Persons)
Non Thai nationals who are permitted to enter the Kingdom under special arrangement with foreign country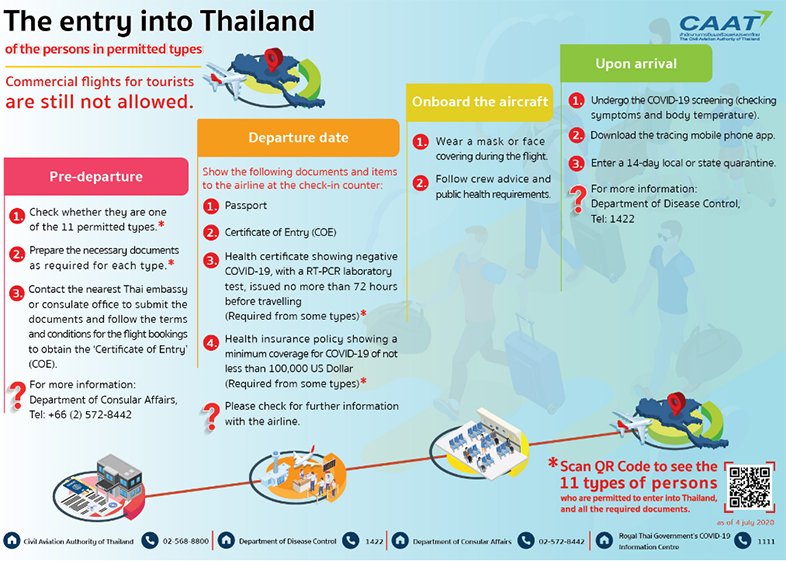 I think we normal "Pattaya" tourists should belong to the group of Carrieres of necessary goods. But sure, we will still not be allowed to enter the country.
At the moment, a Phuket model is being discussed that will allow the entry of tourists who have undergone an Alternative State Quarantine (ASQ) for 14 days. However, moving freely in the country is also excluded. So we have no choice but to wait and see when this crisis is over.
If I can trust my feeling then I guess on April 1st, 2021, with a vaccination, entry for normal tourists will be possible again.
What do you think when normal entry into Thailand will be possible again? Let us know in the comments.