There are days when you come back to Pattaya, looking forward to a cold beer, but nobody sells you beer… Why is no alcohol in Pattaya on that day?
Sometimes your time just isn't right and you will be in Pattaya with no alcohol. That doesn't happen often in the year and if you know that days before, you can prepare for it by buying a few bottles of beer in advance in the supermarket (7 Eleven, Family Mart, Big C Pattaya) and then drinking it at home.
No Alcohol in Pattaya on what days?
There is no alcohol in Pattaya on the following days:
Makha Bucha
26 February 2021
16 February 2022
06 March 2023
Visakha Buch
26 May 2021
15 May 2022
05 May 2023
Asahna Bucha
24 July 2021
13 July 2022
01 August 2023
Khao Phansa
25 July 2021
14 July 2022
02 August 2023
Ok Phansa
21. October 2021
11. October 2022
30. October 2023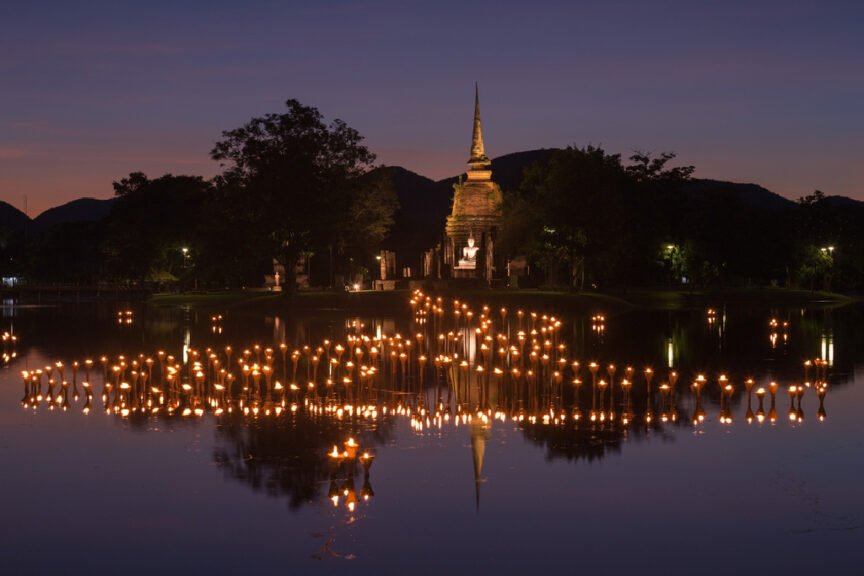 In addition to this days, there is an alcohol ban in Thailand during national and local government elections or other special circumstances when the sale and consumption of alcohol in Pattaya is prohibited.
The Pattaya alcohol ban is valid for 24 hours on this days (midnight to midnight). Some beer bars are closed on these days, but you can find plenty of other bars that will sell "allowed" drinks on that day in Pattaya.
If you now think to walk through the Pattaya streets with the beer you bought the day before or to sit in public places. This is a very bad idea! On these days, the police will check whether the alcohol ban is being observed. If you get caught, you face fines.
Beer bars and restaurants are usually open on these days, but do not serve alcohol. It doesn't always have to be alcohol in Pattaya and Thailand. There is so much to see and do that those few days of vacation are always over too quickly.
No Alcohol in Pattaya at certain times in the supermarket
If you come to Thailand for the first time and want to quickly buy a beer in the supermarket on the way back to your hotel, but the saleswoman shows the clock, no alcohol in Pattaya, you will probably spend this evening dry.
Not only in Pattaya and Bangkok but throughout Thailand there is a ban on alcohol sales in supermarkets daily from 0am – 11am and 2pm – 5pm. It has happened to me several times that the cashier pointed to the clock when I wanted to buy a bottle of beer. Sometimes I only had to wait 5 minutes before I could buy something and sometimes the minibar in the hotel only helped.
Even if it can be annoying at times and you can safely argue about the sense and nonsense of these laws, respect the Thai conditions and don't let the fun in Pattaya spoil you.
Find Girlfriendly Hotel Rooms in Pattaya